3 Kugeln / 3 Balls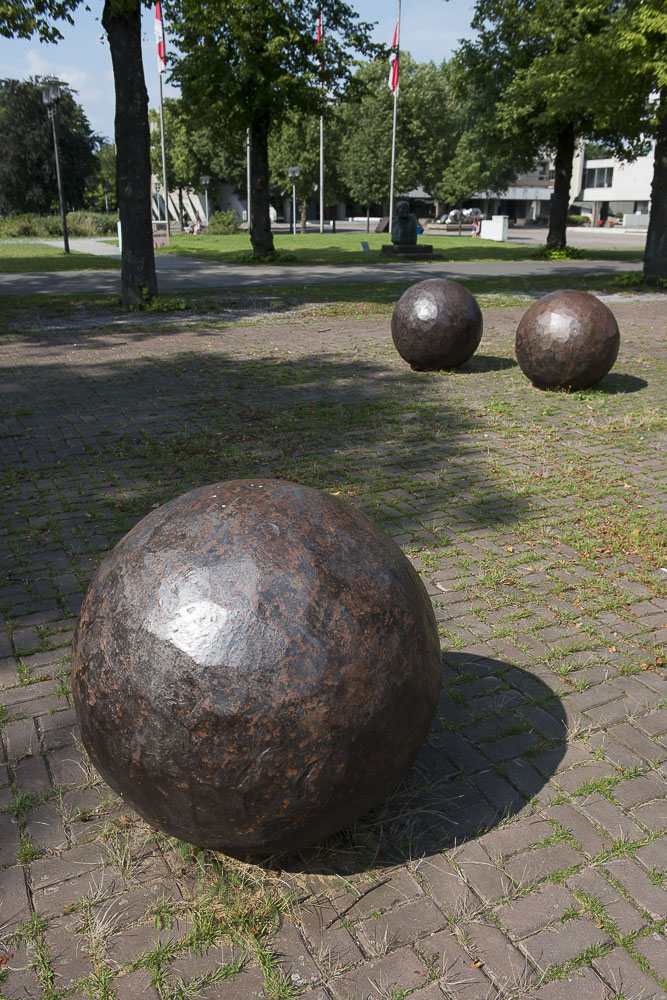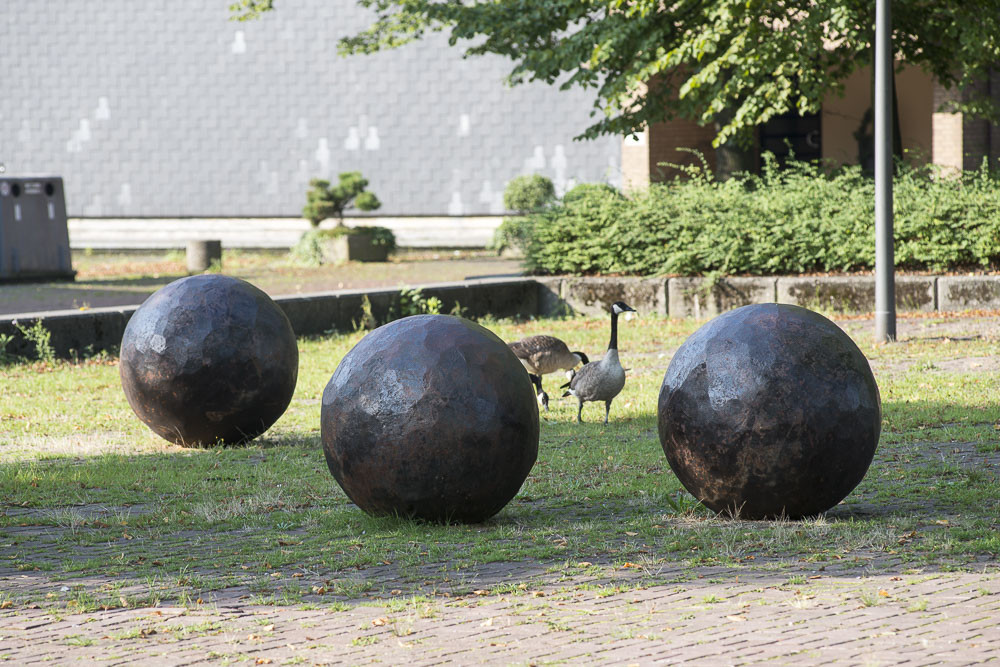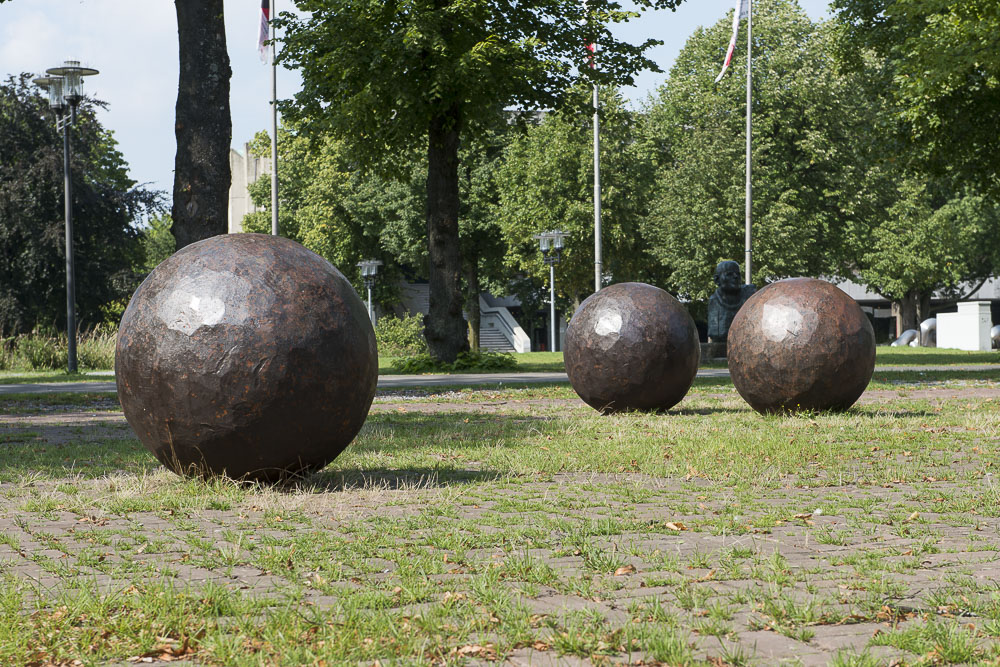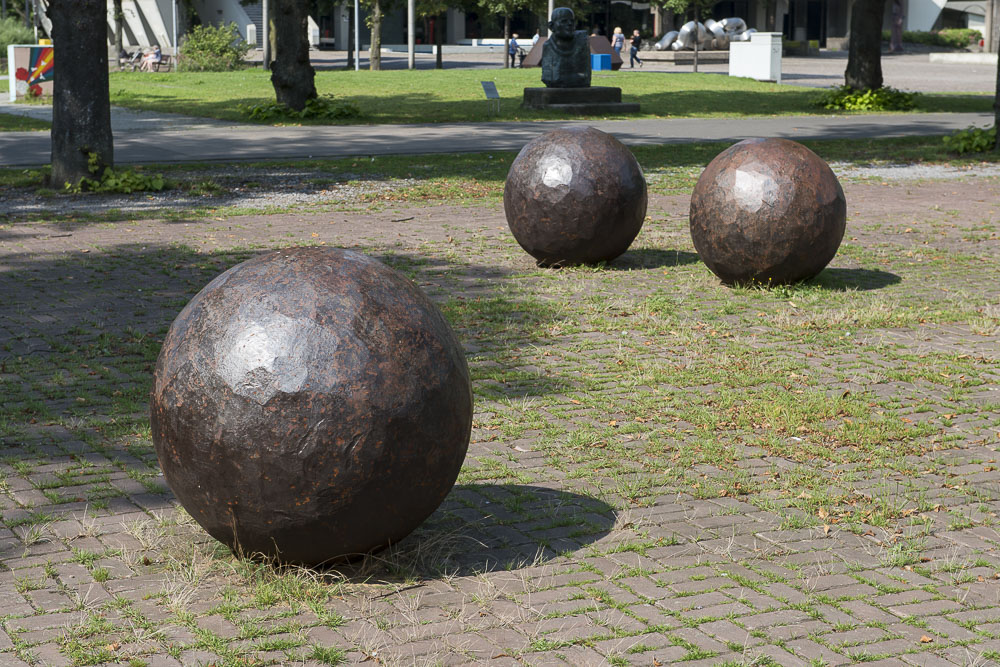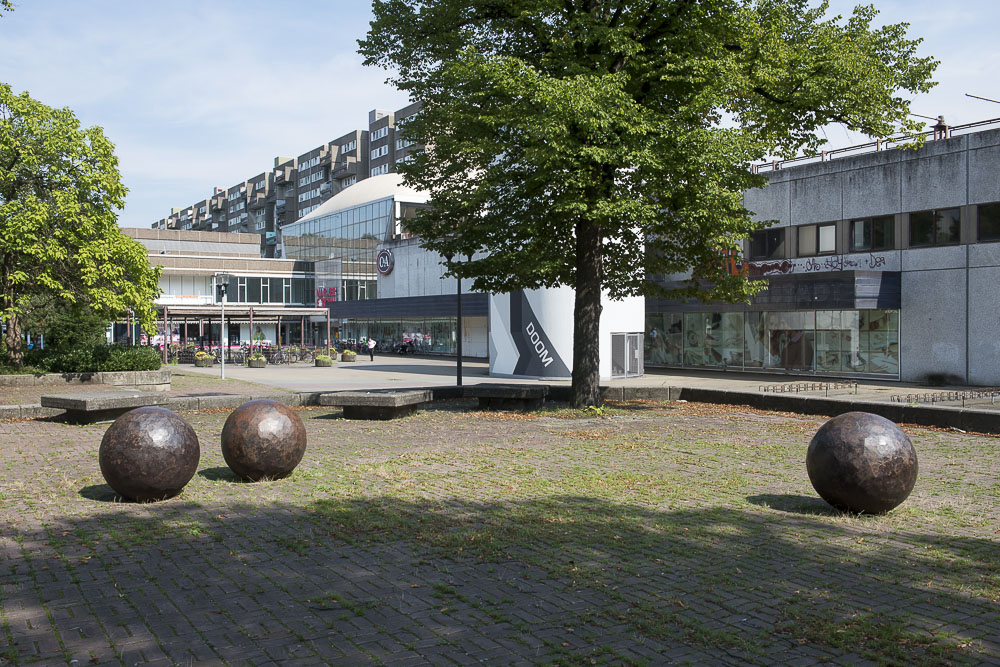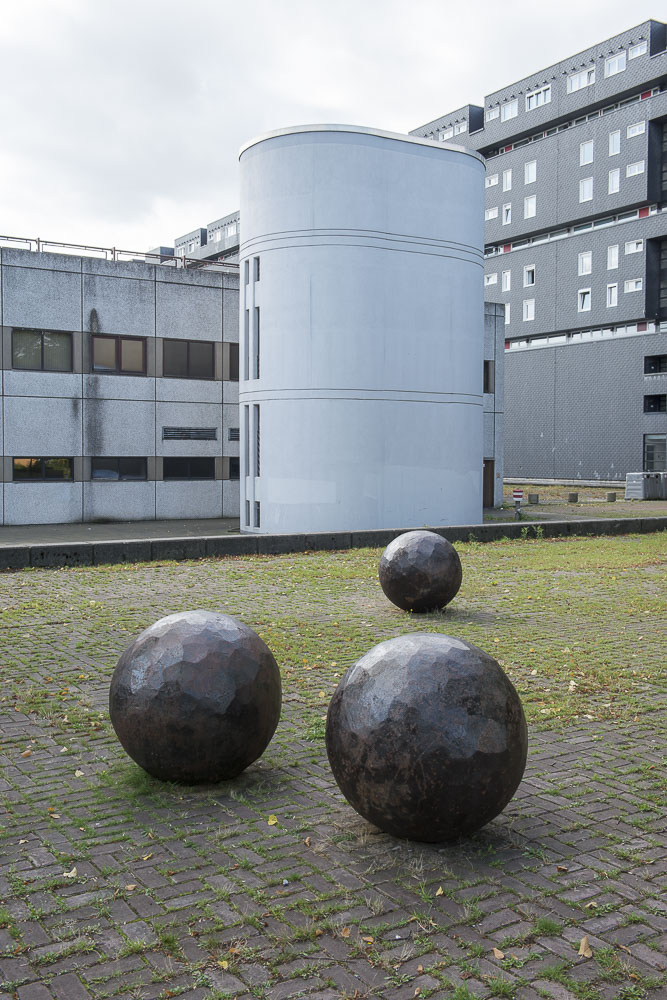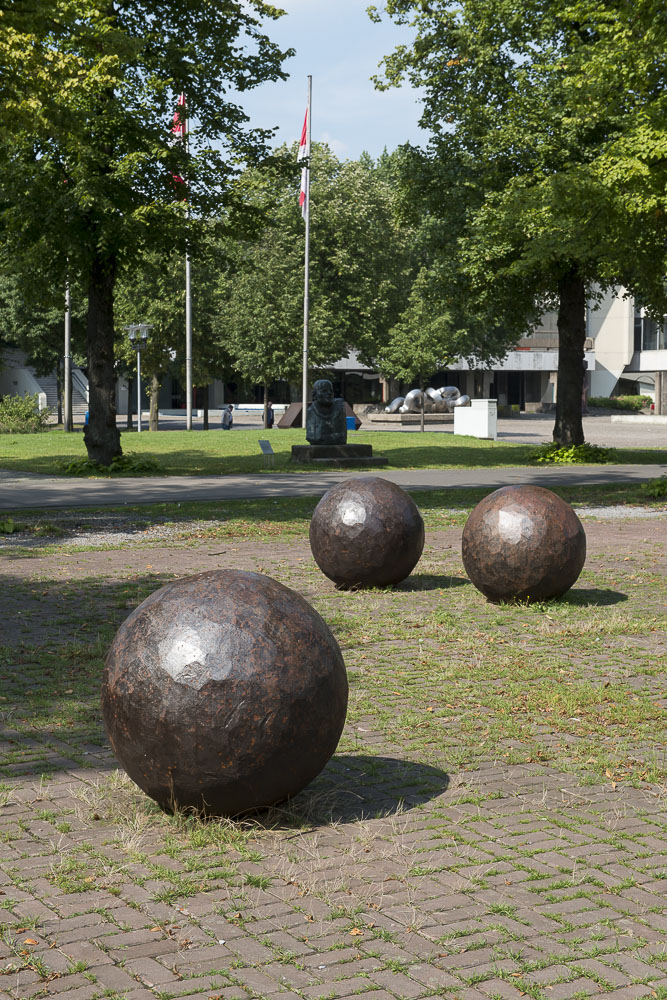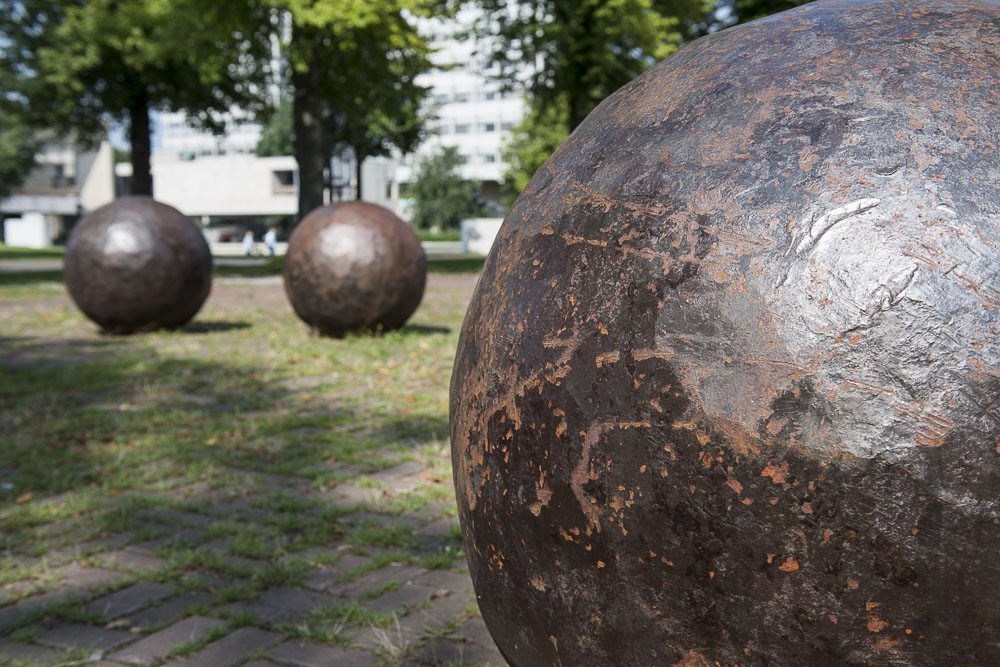 Ansgar Nierhoff's works are always conceptualized specifically for the intended location. He was not interested in the installation of a sculpture, so much as restructuring and redefining a space by creating new relationships between his work and the elements that form the space. Bordered on one side by a strip of grass and on the other by low curbs, the large rectangular paved surface at Creiler Platz clearly reminded the artist of an oversized playing field. There, his three massive iron balls are placed in a seemingly random constellation, like marbles or billiard balls. They are a little reminiscent of the Giant Pool Balls that Claes Oldenburg installed along the Aasee in Münster to reinterpret the ground there as a billiard table. Nierhoff, however, is not concerned with pop art and its clear relationship to everyday culture. Instead, his 3 Balls remain as hand-forged and abstract sculptural objects, set in a charged relationship with each other and their surroundings.
---
Ansgar Nierhoff
1941
geboren in Meschede; gestorben 2010 in Köln.
1960
Gesellenbrief als Maurer.
1964
Allgemeine Hochschulreife an der Frankenberger Edertalschule.
1964–1969
Kunststudium an der Kunstakademie Düsseldorf. Meisterschüler von Norbert Kricke. Zu seinen weiteren Lehrern gehörten Joseph Fassbender und der Kunsthistoriker Eduard Trier.
1977
Teilnahme an der documenta 6 in Kassel.
1983
Zeitweise Arbeit als Assistent von George Rickey in dessen New Yorker Atelier.
1986
Gastprofessor an der Gesamthochschule Kassel.
1988–2008
Professor an der Akademie für Bildende Künste der Johannes Gutenberg-Universität Mainz in Mainz.
Ansgar Nierhoff gilt in der Kunstgeschichte als Pionier der Edelstahlplastik.
Images:
Photos © Thorsten Arendt
---
← Zur Startseite
Location
Marl
Creiler Platz, 45768 Marl
Size
3 parts, diameter 85 cm