Ausdehnungen / Expansions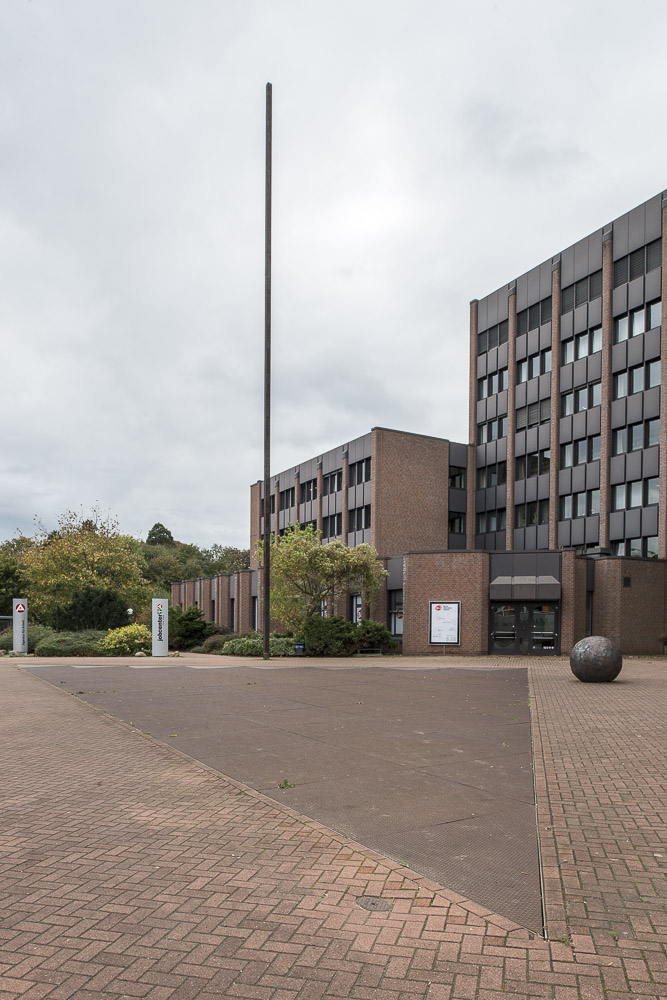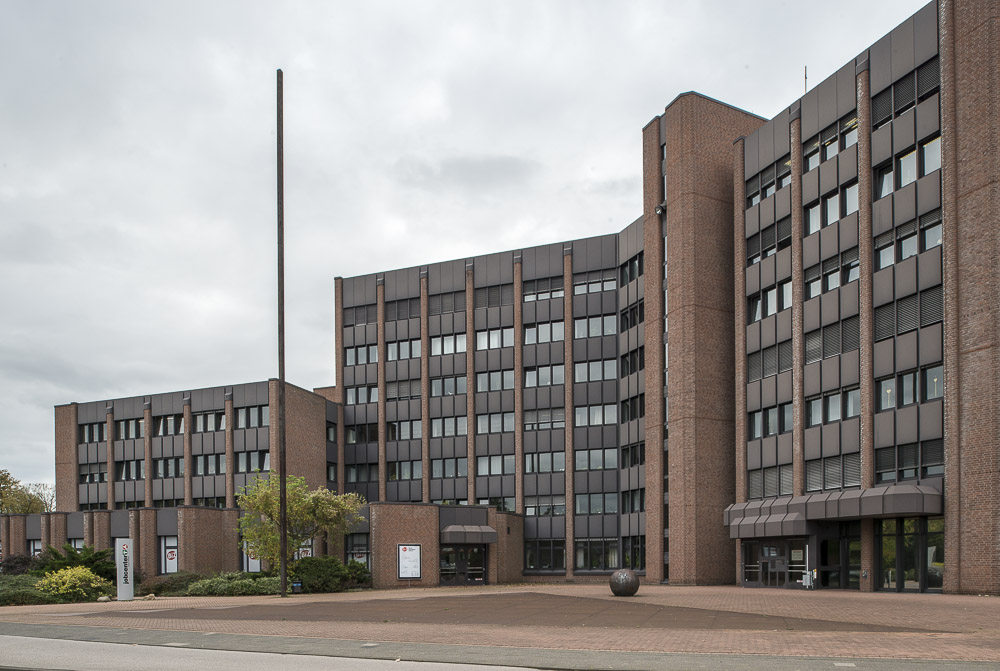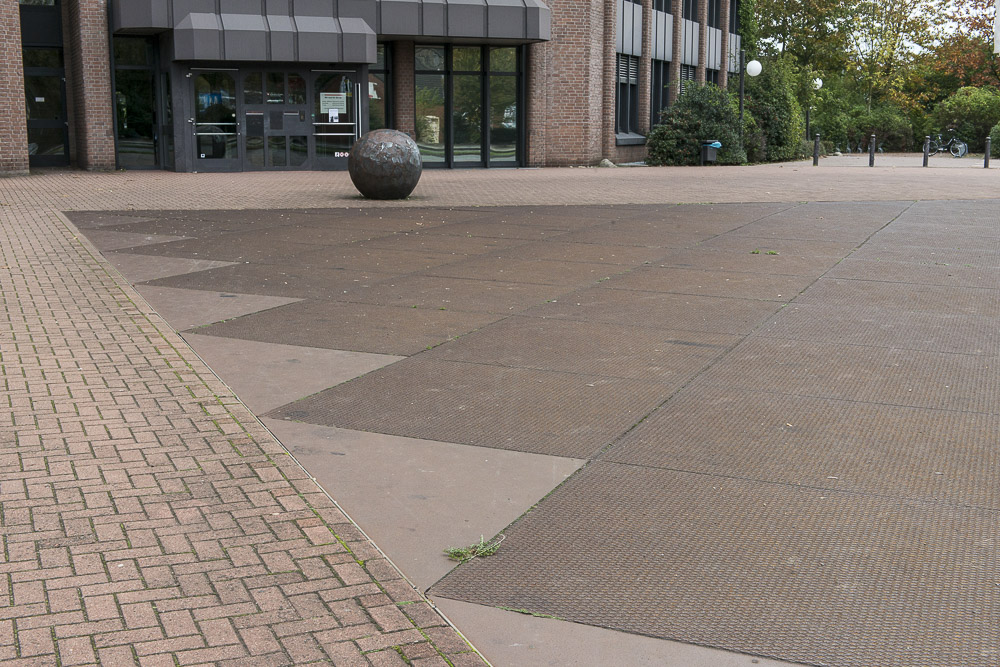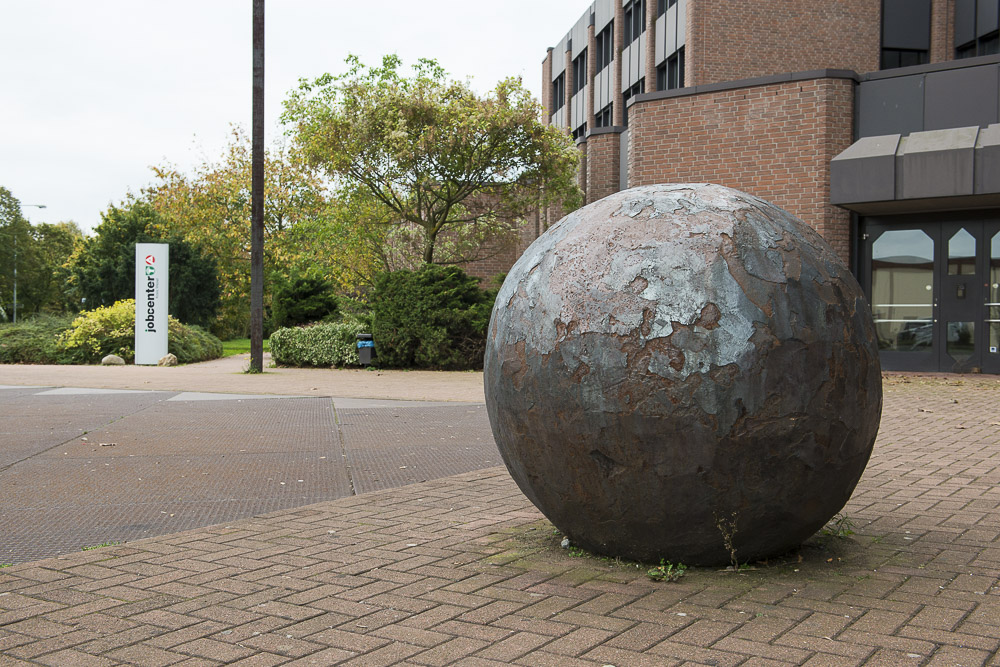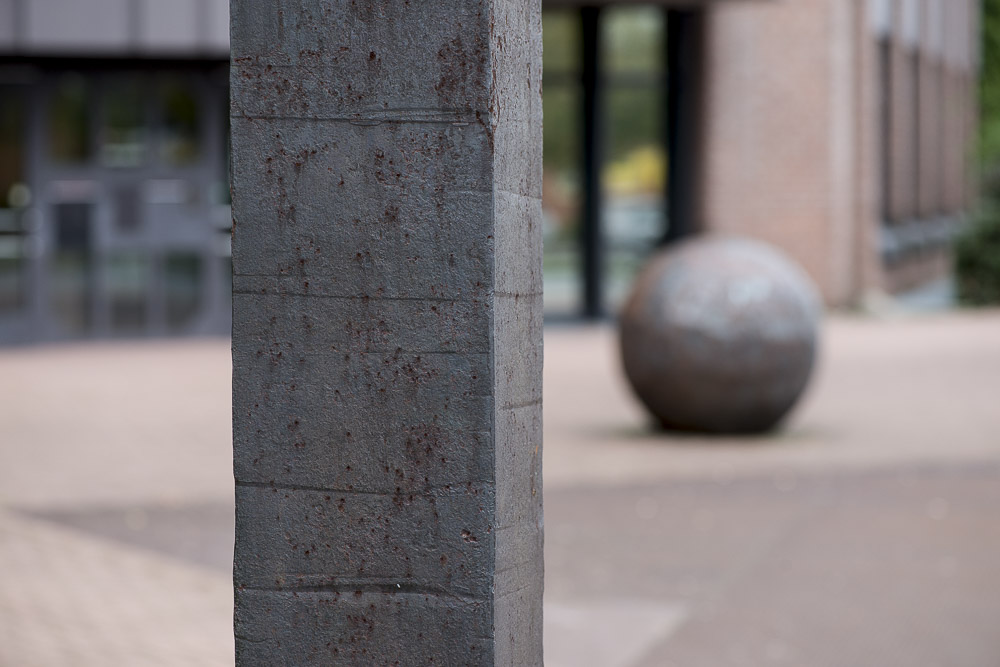 In this multi-part sculpture, Ansgar Nierhoff tests out how a given mass expands into drastically different dimensions. As always, he uses steel as his preferred material to form basic geometric shapes. The three equally large quantities of steel are transformed in different ways: there is a square rod, a forged sphere, and a rolled flat surface that is divided into square plates.
Rod, sphere, and surface represent the possible Expansions of the material in the space. The way they are arranged and situated in the space also experiments with the dimensions of these expansions. The rod is positioned vertically, so that it points into the sky. The sphere rests on the ground and demonstrates the greatest possible concentration of its mass. The steel plates are arranged on the ground so that they form a large triangle, with the tip pointing between the rod and the ball.
In their positioning, the elements also make reference to the architecture of the Agentur für Arbeit der Stadt Wesel / Wesel Employment Agency. The rod and sphere flank the entry area, while the triangle made of steel plates points into the building like a large flat arrow.
---
Ansgar Nierhoff
1941
geboren in Meschede; gestorben 2010 in Köln.
1960
Gesellenbrief als Maurer.
1964
Allgemeine Hochschulreife an der Frankenberger Edertalschule.
1964–1969
Kunststudium an der Kunstakademie Düsseldorf. Meisterschüler von Norbert Kricke. Zu seinen weiteren Lehrern gehörten Joseph Fassbender und der Kunsthistoriker Eduard Trier.
1977
Teilnahme an der documenta 6 in Kassel.
1983
Zeitweise Arbeit als Assistent von George Rickey in dessen New Yorker Atelier.
1986
Gastprofessor an der Gesamthochschule Kassel.
1988–2008
Professor an der Akademie für Bildende Künste der Johannes Gutenberg-Universität Mainz in Mainz.
Ansgar Nierhoff gilt in der Kunstgeschichte als Pionier der Edelstahlplastik.
Images:
Photos © Thorsten Arendt
---
← Zur Startseite
Location
Wesel
Wesel, Agentur für Arbeit, Reeser Landstraße 61