Memorial to Heinrich Heine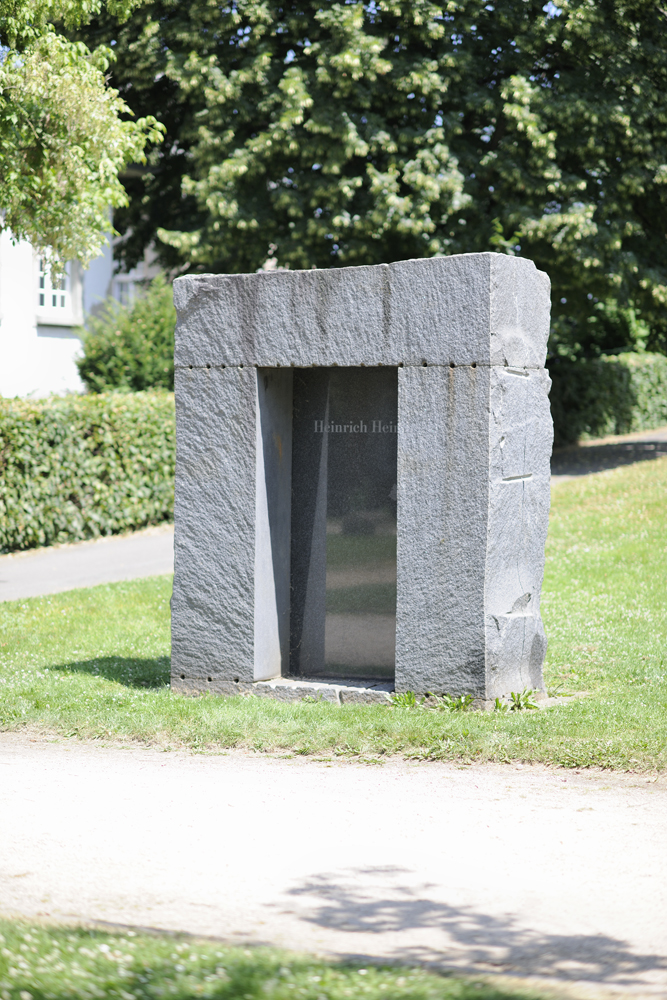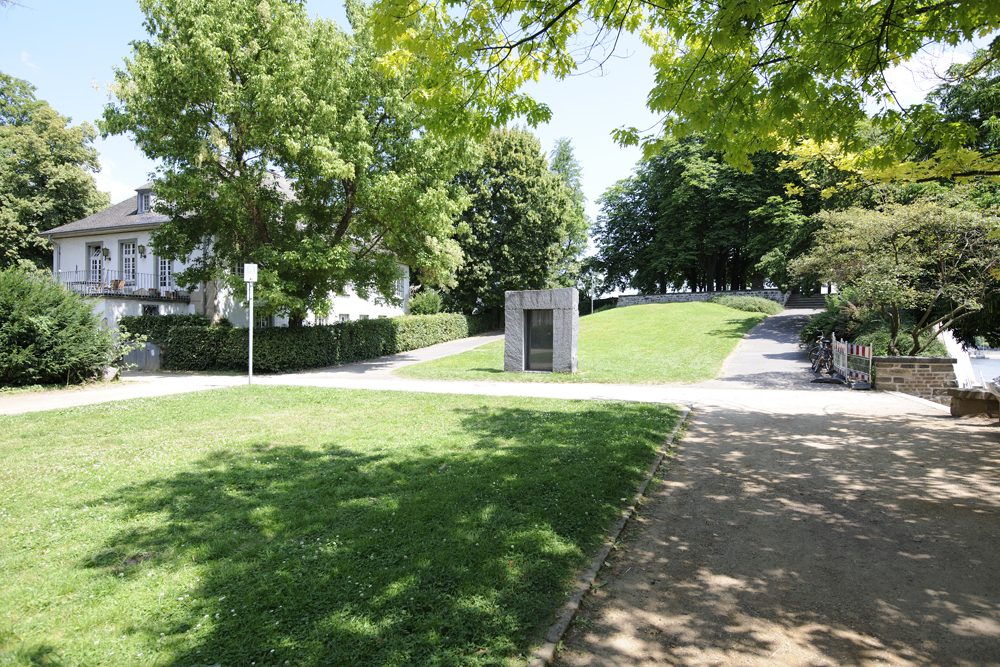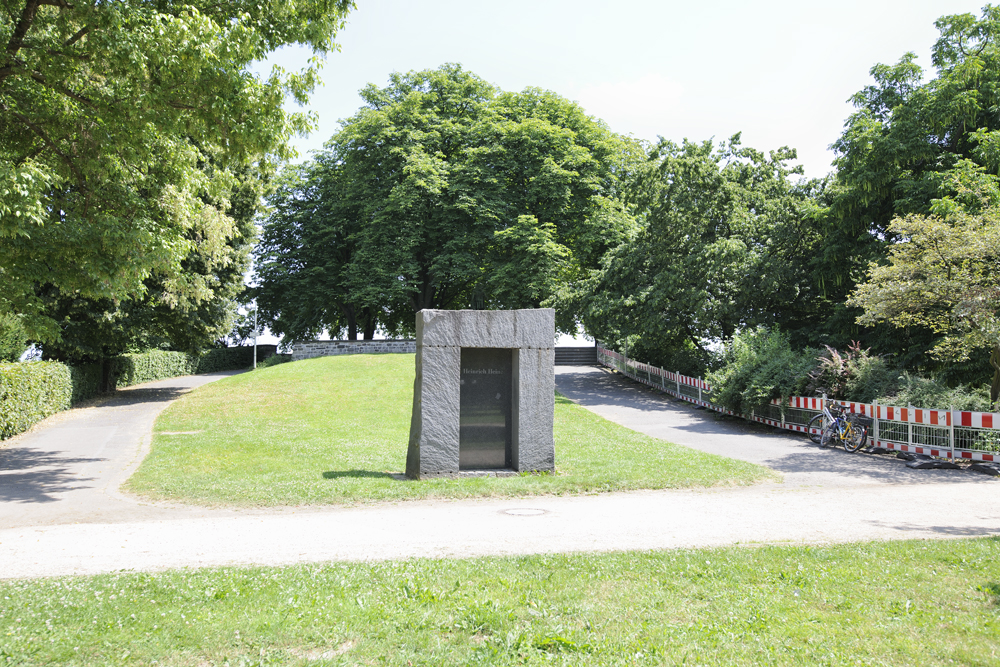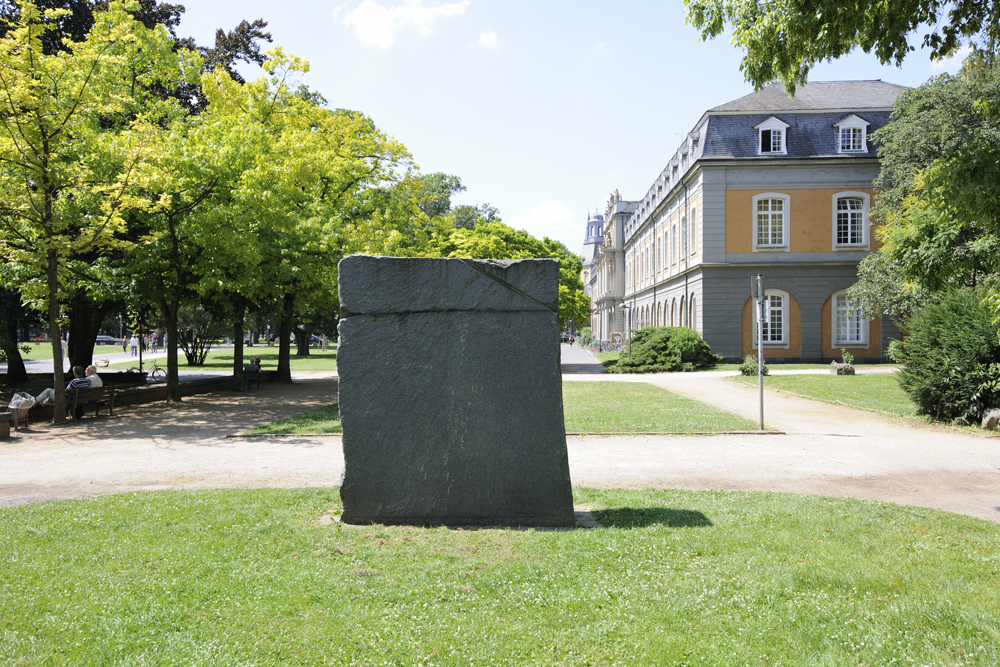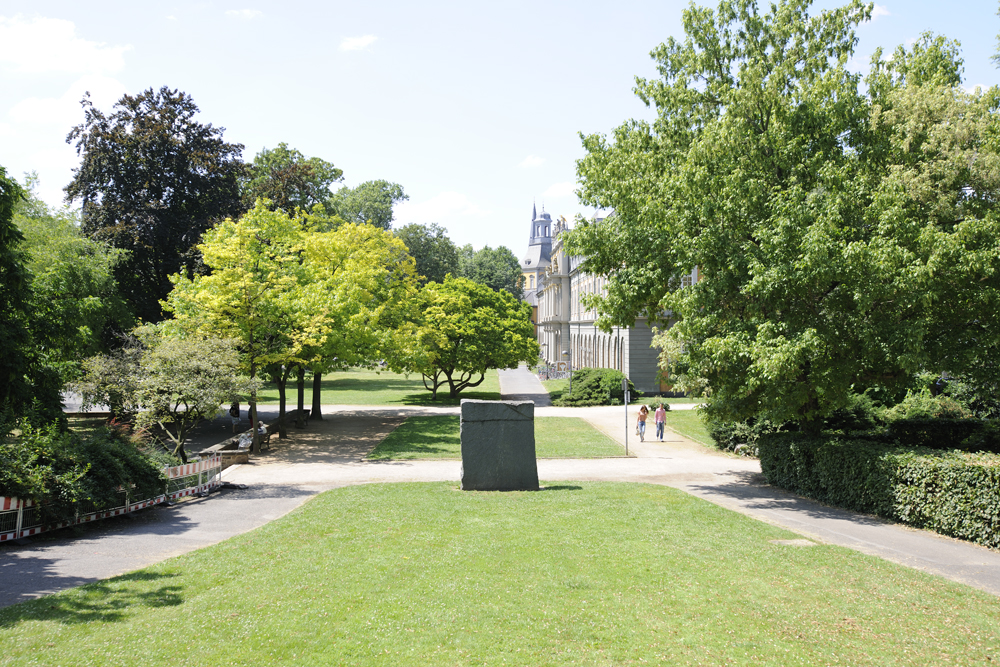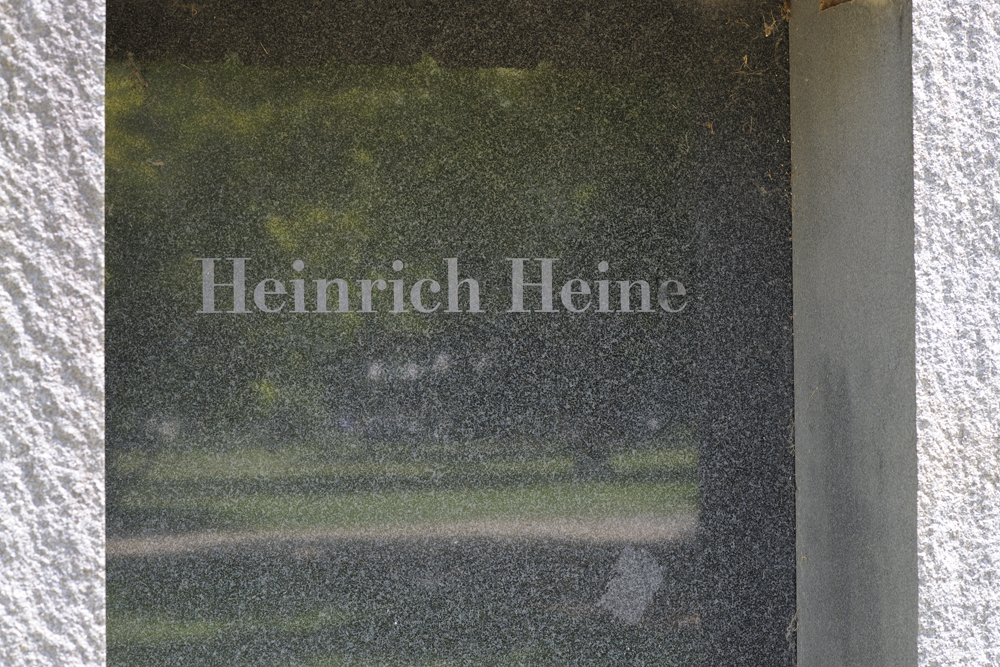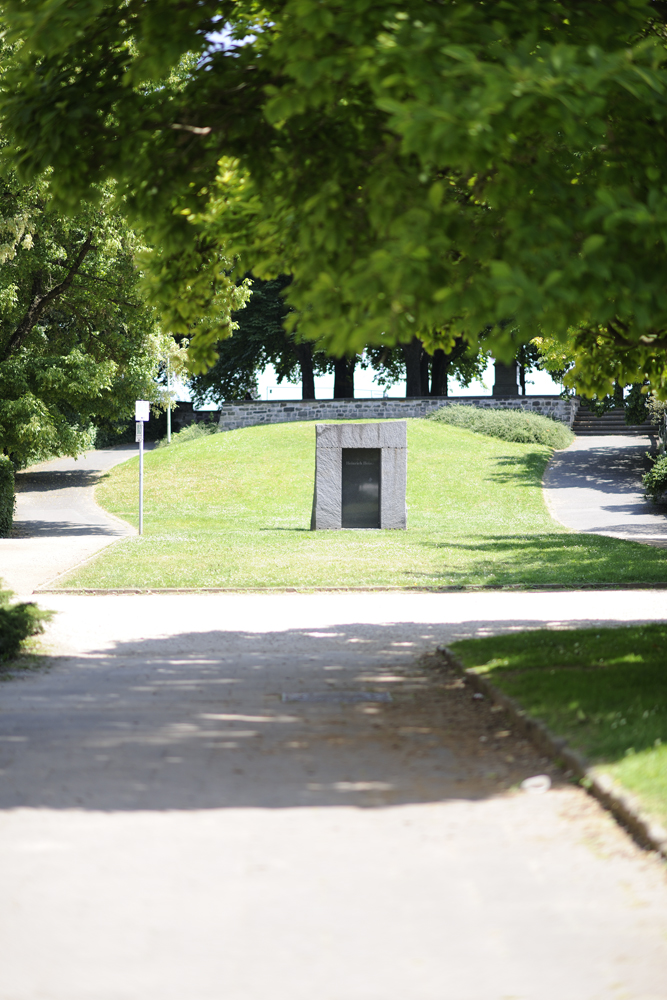 Like many other works by this artist, this Memorial to Heinrich Heine is made of a monolithic block of granite that has been divided into segments using masonry tools. Rows of drilled holes create the impression of two side pillars and a top stone. A stone segment was removed from the middle and the remaining stone slab behind it was polished and engraved with Heinrich Heine's name.
The monument is reminiscent of the entrance to a temple or burial chamber. Ulrich Rückriem is particularly concerned with preserving and emphasizing the growing character of the stone in his work. With this sculpture, he goes back to the origins of the monument in its simplest and most archaic form.
Further reading:
Dierk Stemmler: "Zum Typus des Denkmals oder Tempels von Ulrich Rückriem." In: Städtisches Kunstmuseum Bonn. Sammlung deutscher Kunst seit 1945. Bonn 1983, vol. II, pp. 709/710.
---
Ulrich Rückriem
1938
geboren in Düsseldorf; lebt und arbeitet in Köln.
1957–1959
Steinmetzlehre in Düren.
1960–1961
Geselle an der Kölner Dombauhütte.
seit 1968
Steinskulpturen.
1969
arbeitete Ulrich Rückriem in einem gemeinsamen Atelier mit Blinky Palermo in Mönchengladbach.
1963–1971
Arbeit im Schloss Nörvenich, in Clonegal, County Carlow, Irland, und in der Normandie.
1972
Teilnahme an der Documenta 5 in Kassel.
1974
Professur an der Hochschule für Bildende Künste, Hamburg.
1978
Teilnahme an der Biennale in Venedig.
1982
Teilnahme an der Documenta 7.
1984
Professur an der Kunstakademie Düsseldorf.
1987
Teilnahme an der Documenta 8.
1988
Professur an der Städelschule, Frankfurt.
1992
Teilnahme an der Documenta 9.
1994
Eröffnung der "Skulpturen-Hallen Ulrich Rückriem" in Rommerskirchen-Sinsteden.
1998
Piepenbrock-Preis für Skulptur in Berlin.
Images:
Photos © Carsten Gliese
---
← Zur Startseite
Location
Bonn
Bonn, Alter Zoll
Material
Raw granite blocks, middle section removed, inner surface ground and polished, engraved with the name Heinrich Heine
Object type
Monuments / memorials