Terminal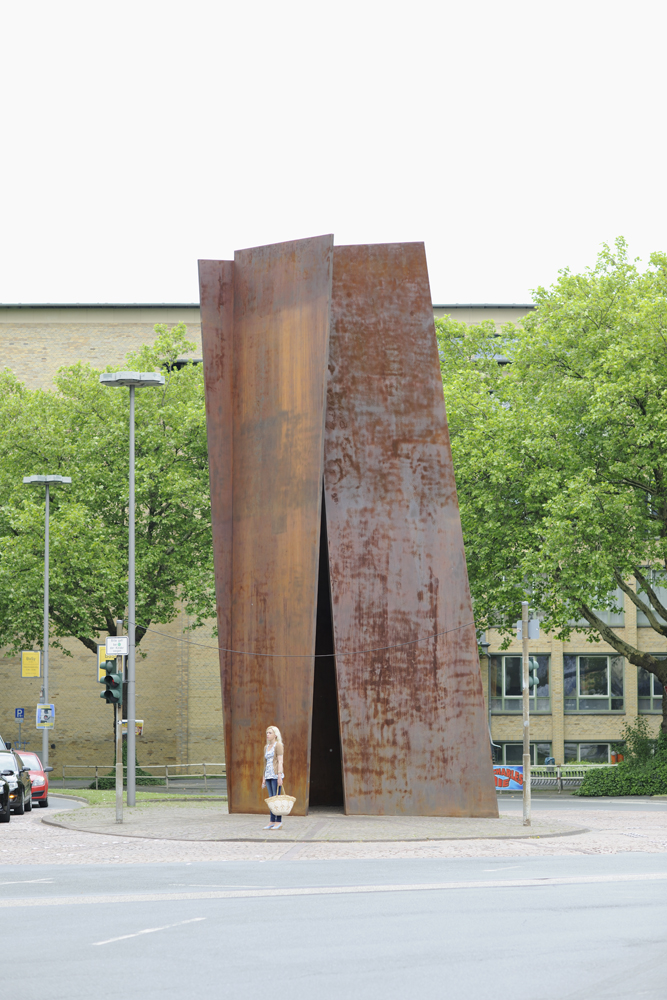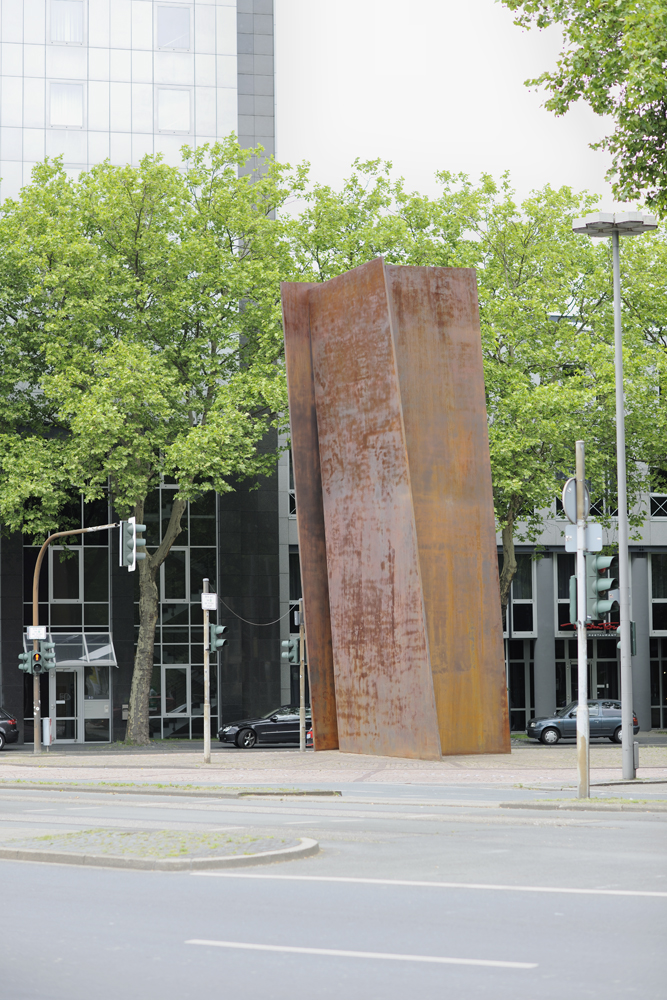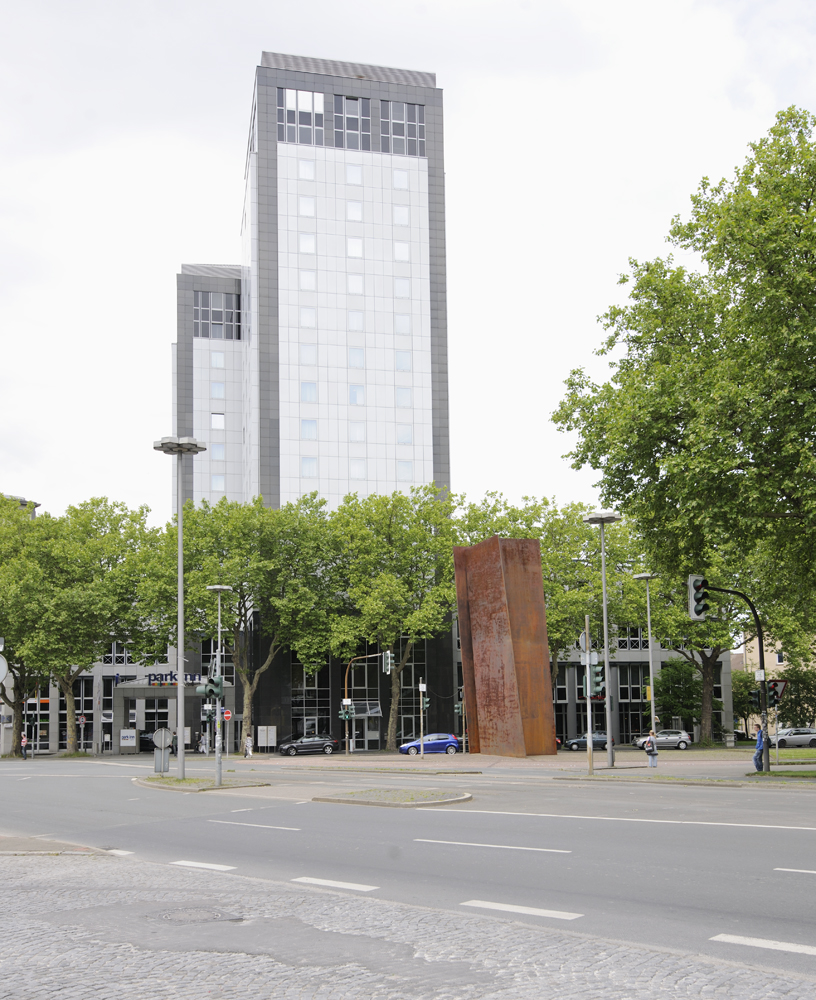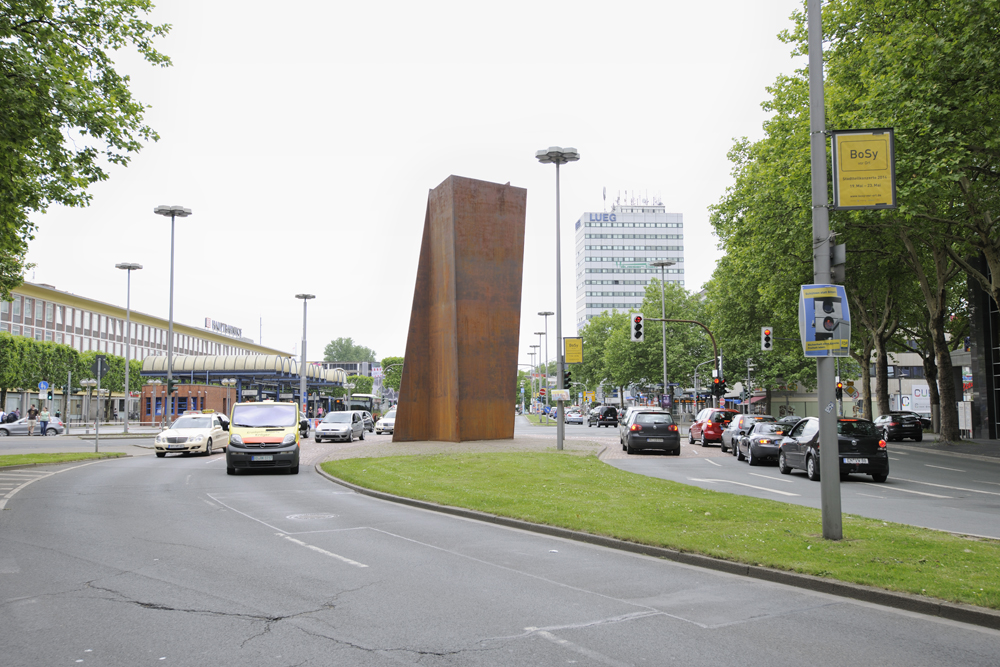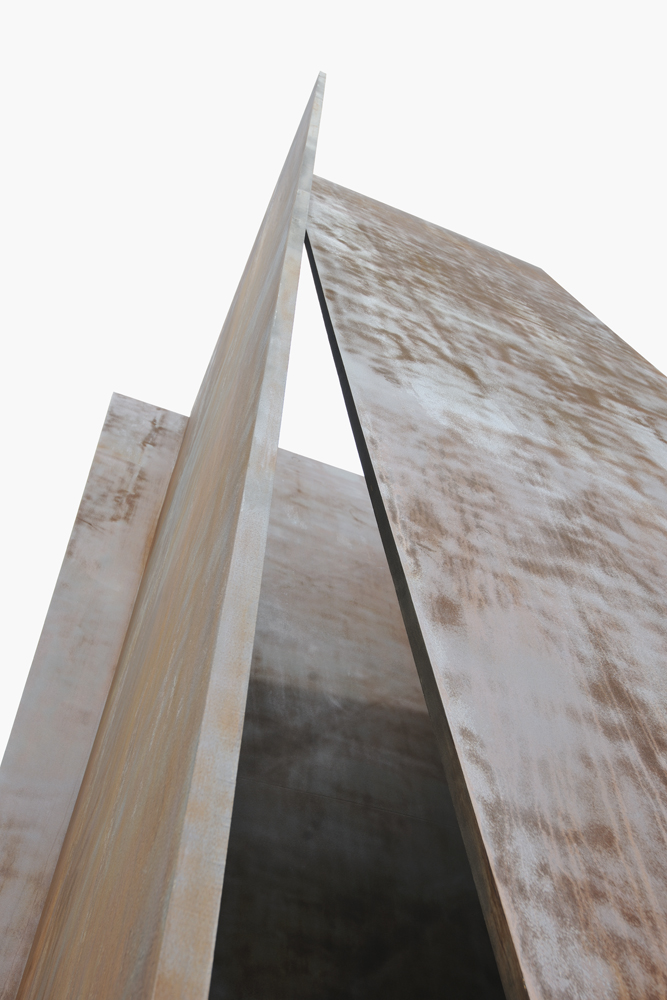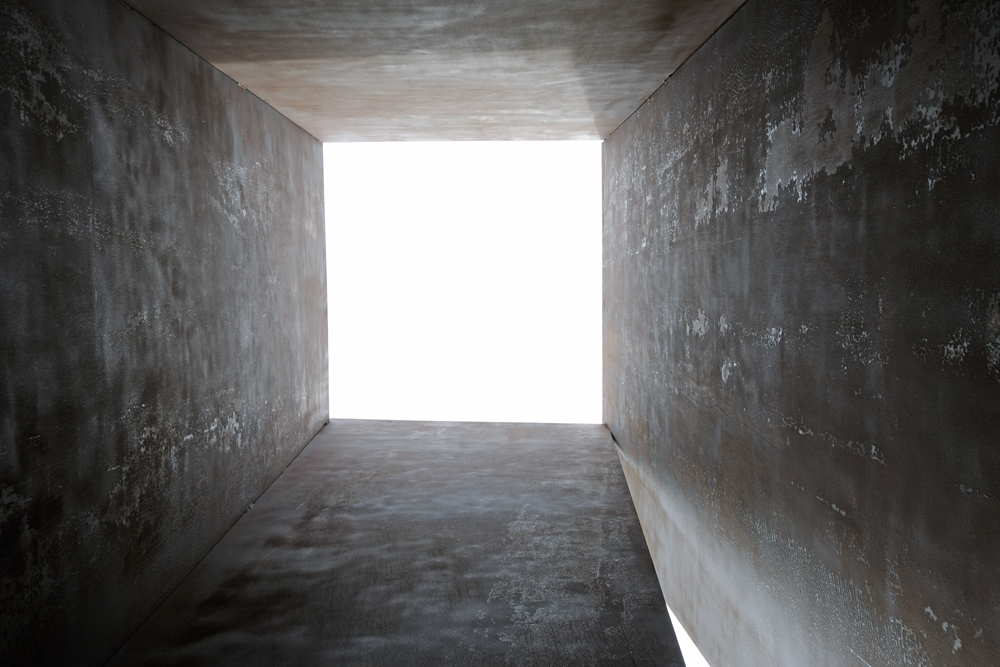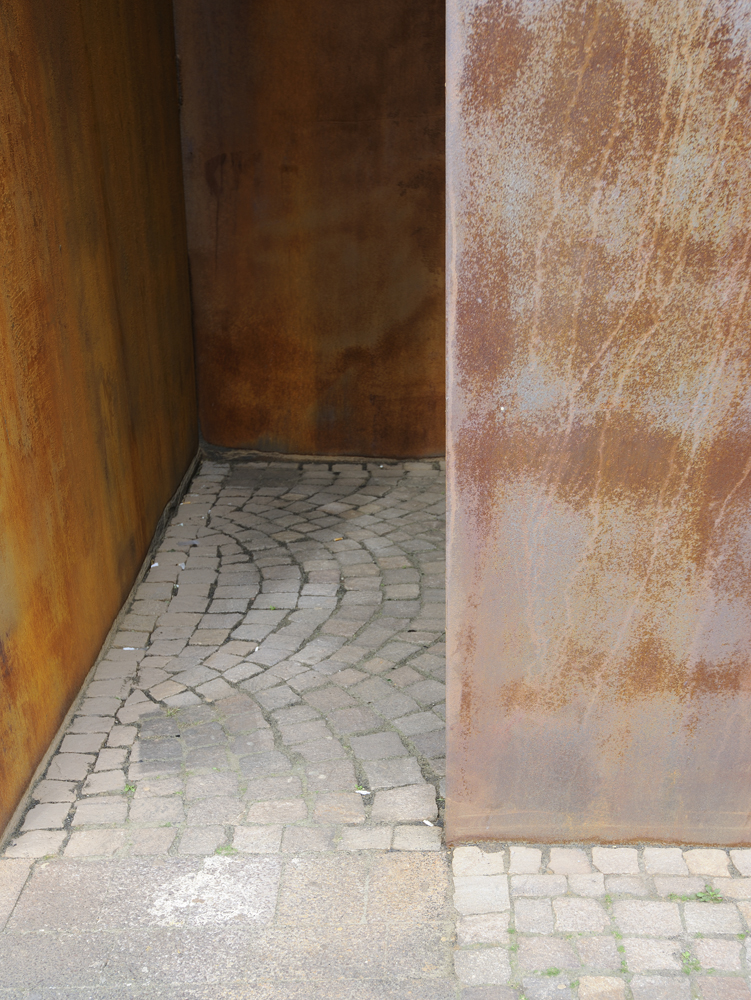 Towering in front of the Bochum train station at over 12 meters high, this sculpture consists of four trapezoidal plates that appear to be loosely balanced against each other. The plates are made of corten steel, which quickly develops a rusty patina that protects the underlying material from weathering.
This material also creates a particular relationship to the location and the surrounding Ruhrgebiet as the center of the steel industry. Visitors can enter the sculpture through a narrow opening and may be surprised at the view from inside: a perfectly square section of the sky is visible, as framed by the four vertical plates at the top of the structure.
By entering the work, viewers also experience a shift from the seemingly dynamic exterior to the static interior. Equally as contradictory is the actual heaviness of the materials used in comparison to the seemingly weightless structure of the sculpture.
Both the material and the composition of the sculpture are typical of the American sculptor Richard Serra, who created the work in 1977 for its current location, but first showed it at Documenta 6 in Kassel. When it was finally purchased by the city of Bochum and installed in its present location in 1979, it met with fierce public opposition and even became a topic in the state elections at the time.
Further reading:
Public Art Ruhr. Die Metropole Ruhr und die Kunst im öffentlichen Raum. Eds. Walter Smerling and Ferdinand Ulrich on behalf of the RuhrKunstMuseen, Cologne 2012, ISBN 978-3-8632-134-0, p. 170.
---
Richard Serra
1939
geboren in San Francisco.
1957–1964
Studium an der University of California in Berkeley und Santa Barbara sowie der Yale University in New Haven/Connecticut. Abschluss als Bachelor of Arts und Master of Arts.
1964–1966
Studienaufenthalte in Paris und Florenz.
1969
Austellung im Guggenheim Museum in New York.
1972
Auststellung auf der documentca 5 in Kassel.
1977
entsteht in der Henrichshütte in Hattingen "Berlin Block for Charlie Chaplin" für die Neue Nationalgalerie in Berlin.
1979–1989
Realisierung und Aufstellung von Großplastiken in New York, Paris, Barcelona, Madrid, Berlin, München, Otterlo, Bielefeld, Bochum, Reykjavik, Washington und vielen anderen Orten.
1991
Richard Serra erhält in Duisburg den Wilhelm-Lehmbruck-Preis für Skulptur.
1998
Realisierung der "Lemgo Vectors" und der "Bramme" auf der Schurenbachhalde in Essen.
Bis heute realisiert Richard Serra Projekte in der ganzen Welt und gehört zu den bekanntesten Bildhauern der Gegenwart.
Images:
Photos © Carsten Gliese
---
← Zur Startseite
Location
Bochum
Bochum, at the Hauptbahnhof, Kurt-Schumacher-Platz 13