UELFE_DISPLAY, 2013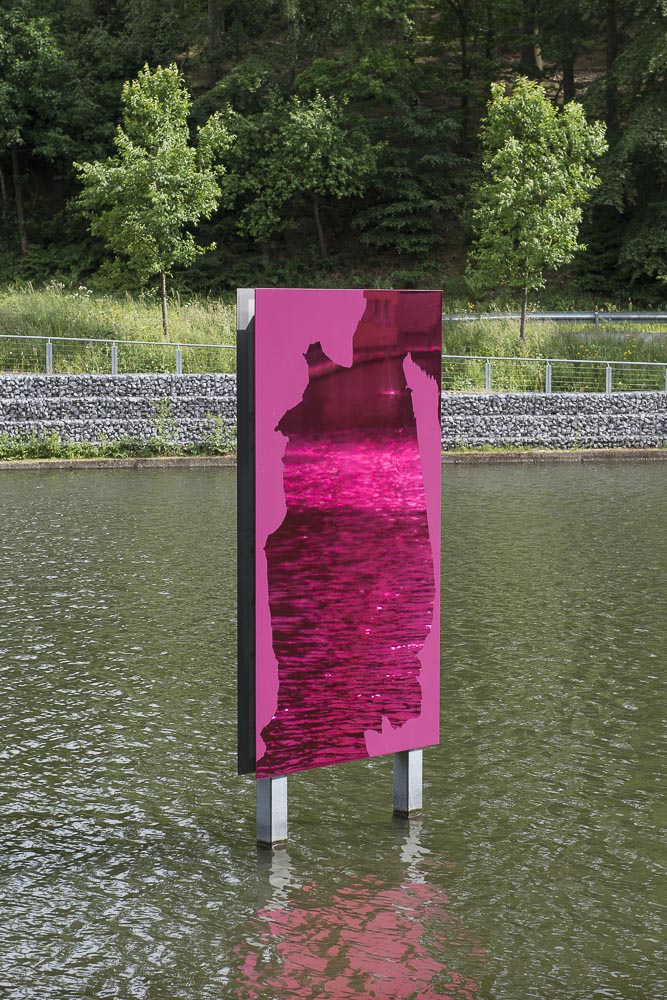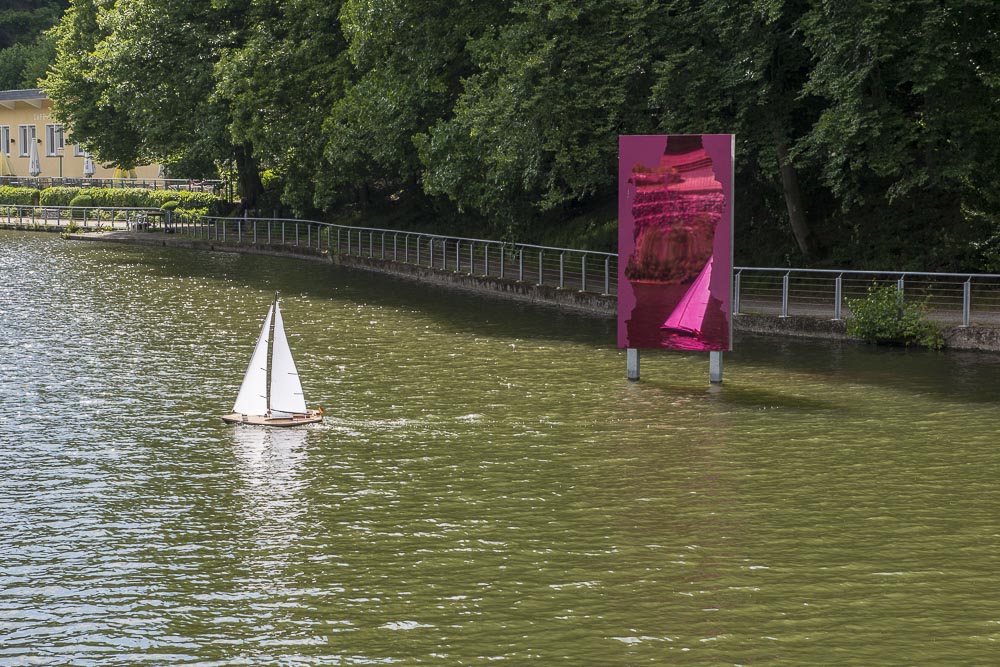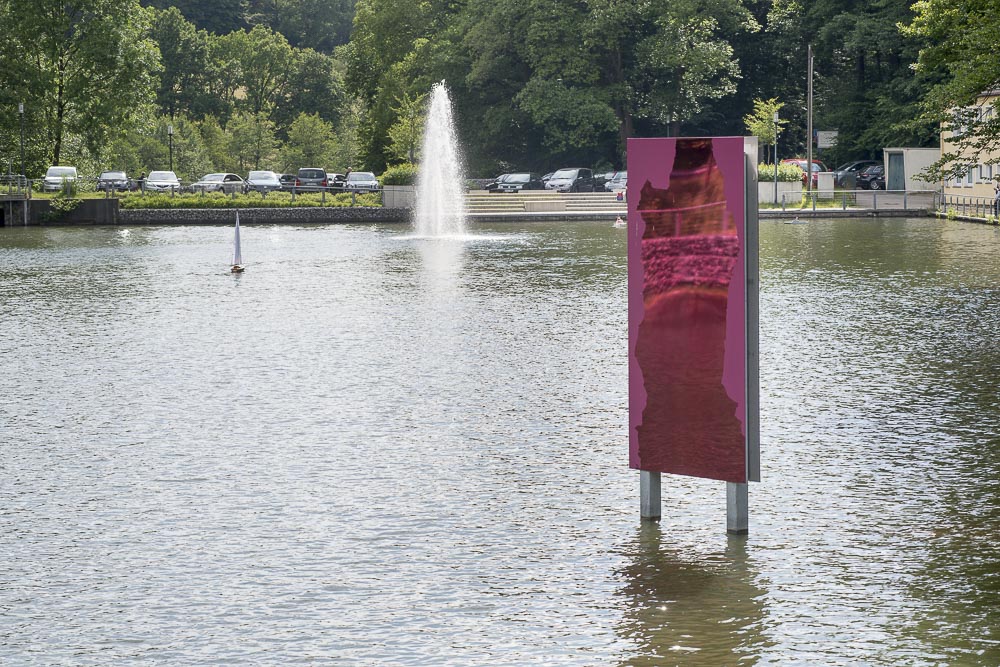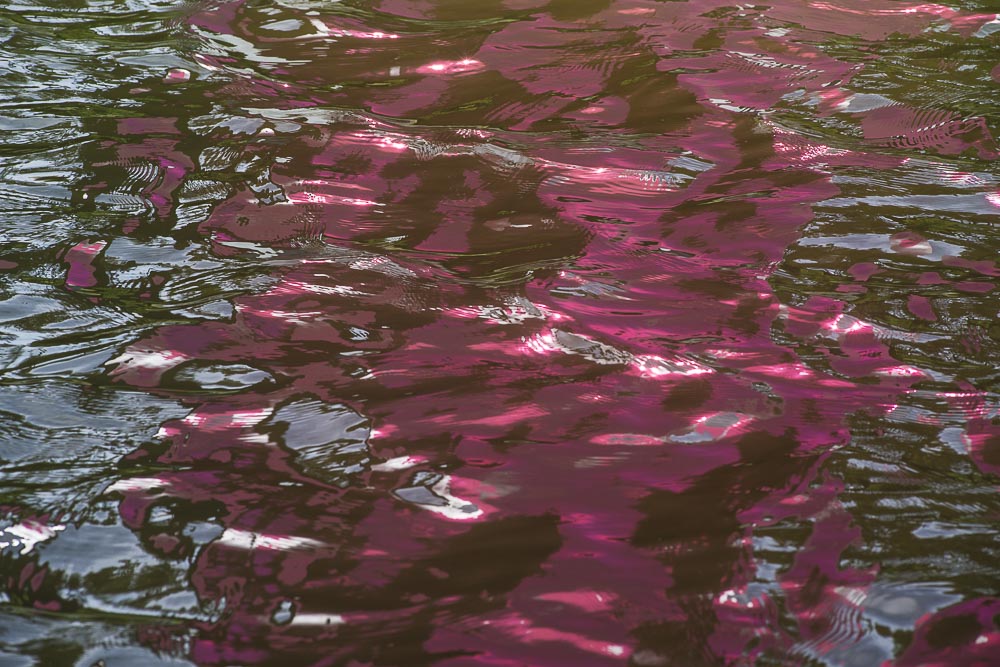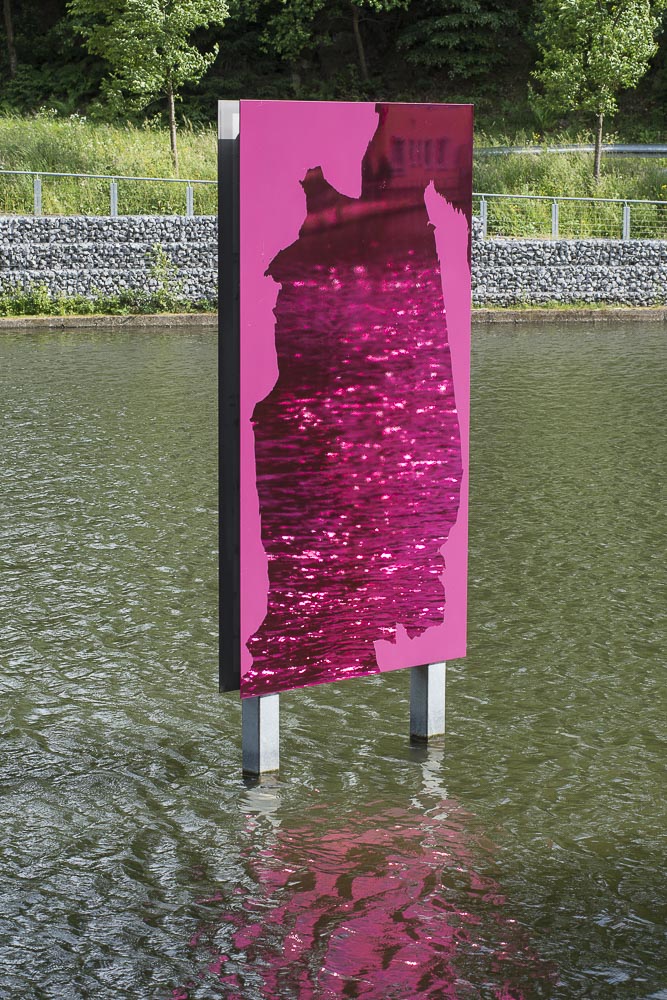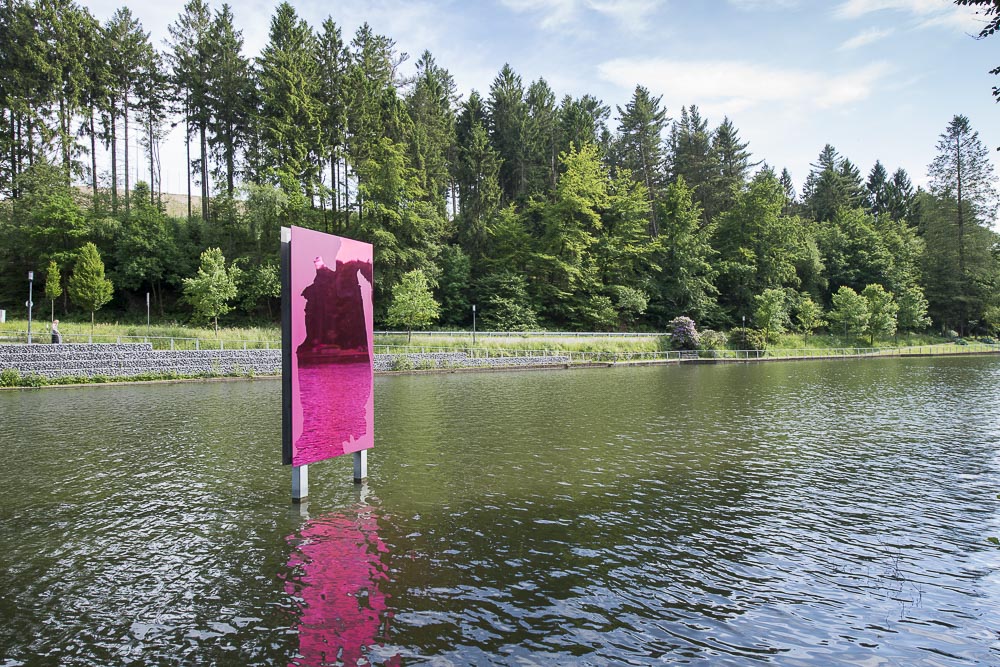 For this work, two stainless steel mirrors were mounted back-to-back on a steel frame, which was then anchored in a concrete foundation underwater at the small Uelfebad dam. The mirrors reflect the landscape, thus creating an image that is continuously changing with the seasons, weather, and light conditions. Viewers will find themselves positioned right in the picture, even if they are kept at a distance by the sculpture's location. In this way, they are incorporated as part of the work. The "display" is a form of landscape representation – while the interactive aspect makes it contemporary, the way the work is painted, creating a sort of frame, evokes notions of traditional landscape painting.
www.raymundkaiser.de
---
Raymund Kaiser, R.
1955
Geboren in Wuppertal; lebt in Köln;
1983–1990
Studium der Malerei an der Hochschule für Kunst und Design, Köln bei Prof. Dank.
1990
Ernennung zum Meisterschüler.
Images:
Photos © Thorsten Arendt
---
← Zur Startseite
Location
Radevormwald
Uelfebad 1, 42477 Radevormwald
Artist
Raymund Kaiser, R.
Material
2 stainless steel sheets, highly polished on one side (420 SS mirror finish), each weighing 264 kg / 2-component paint finish / galvanized steel construction fixed to concrete foundation underwater