Das gegenläufige Konzert / Concert in Reverse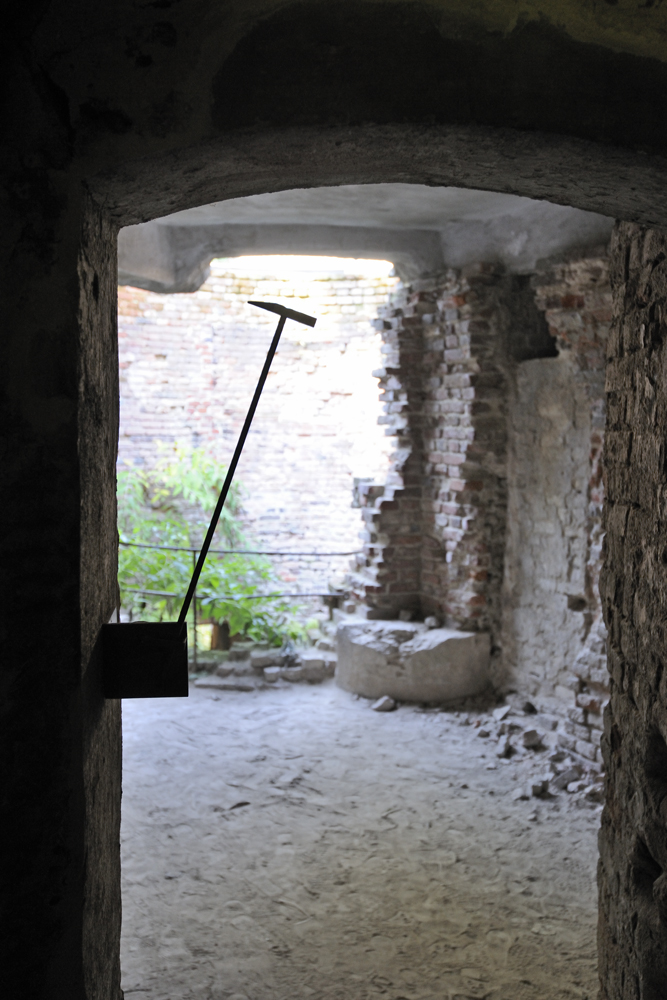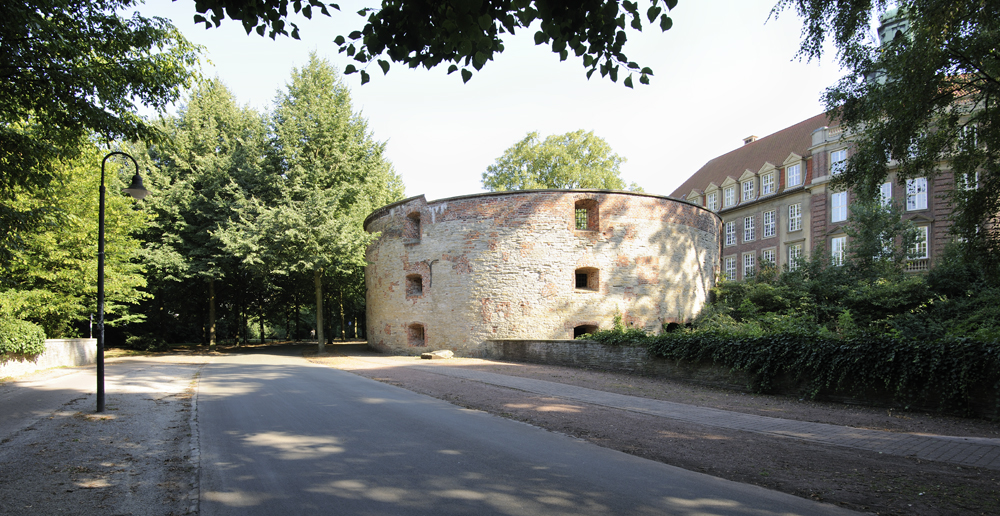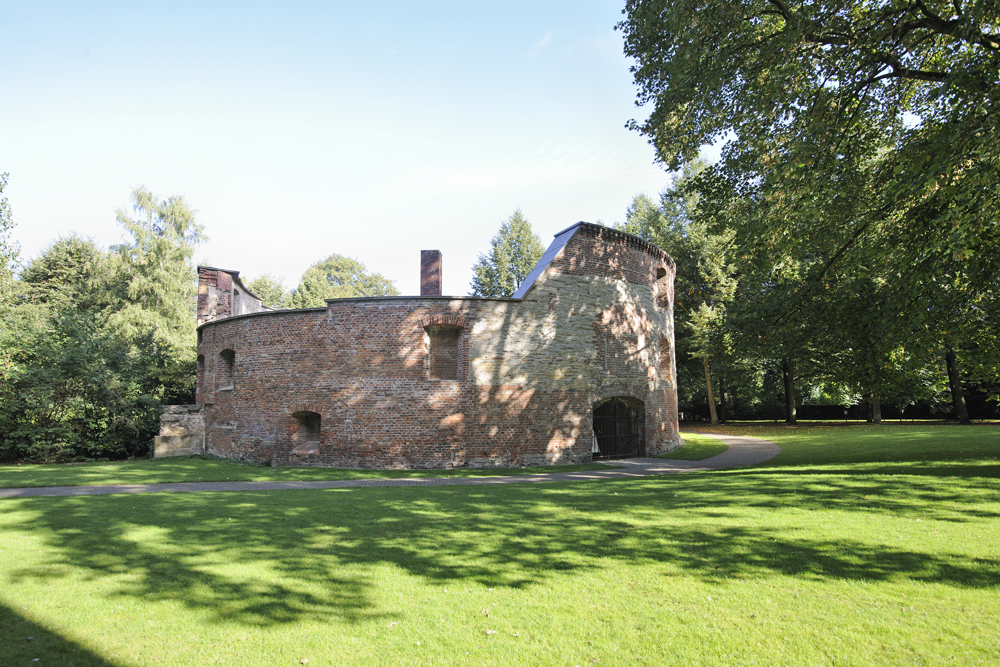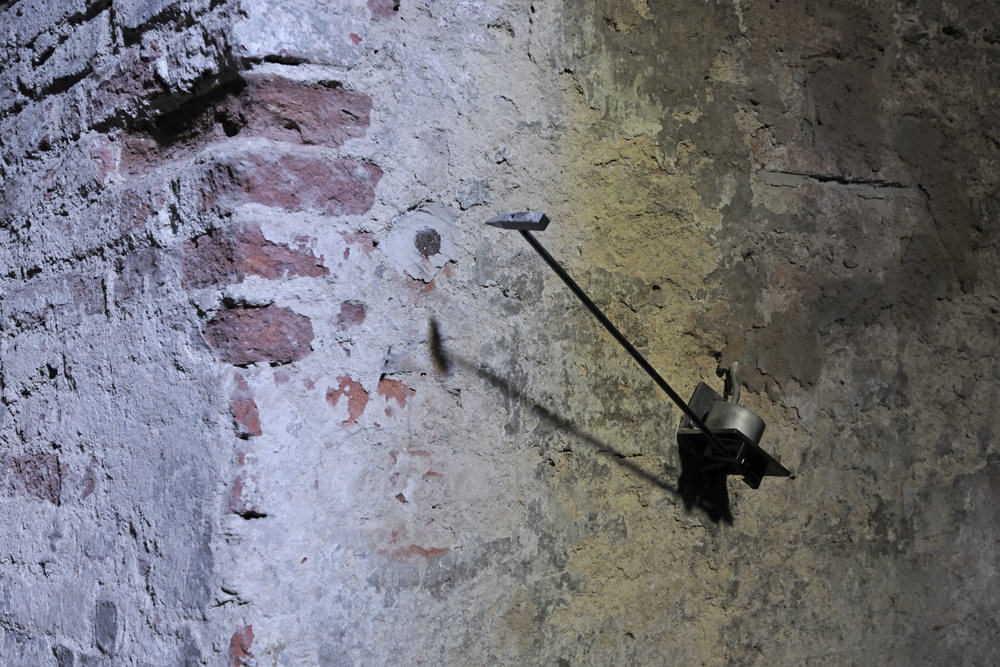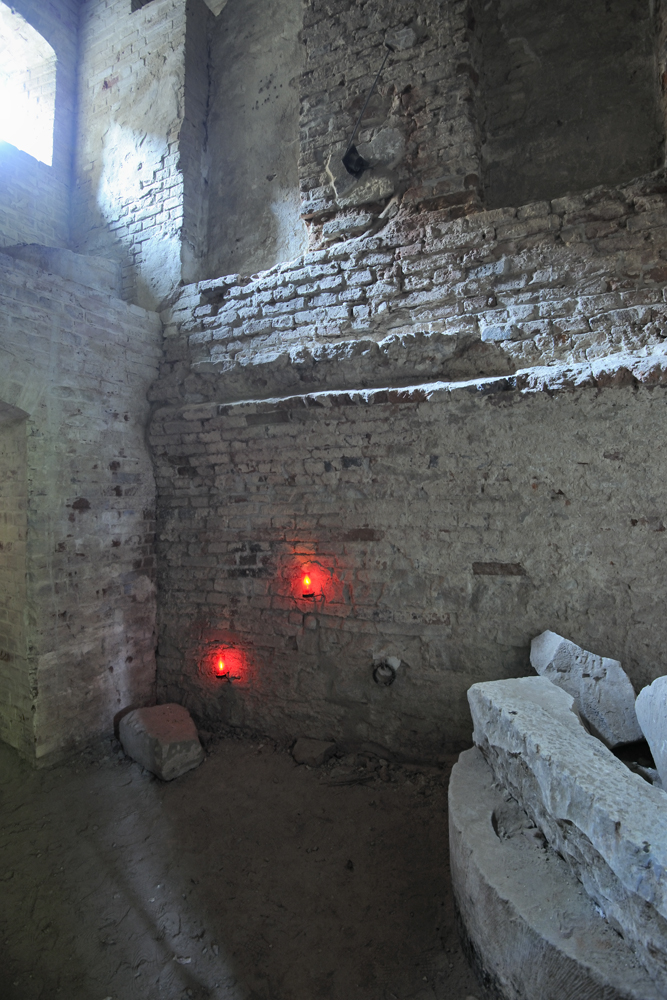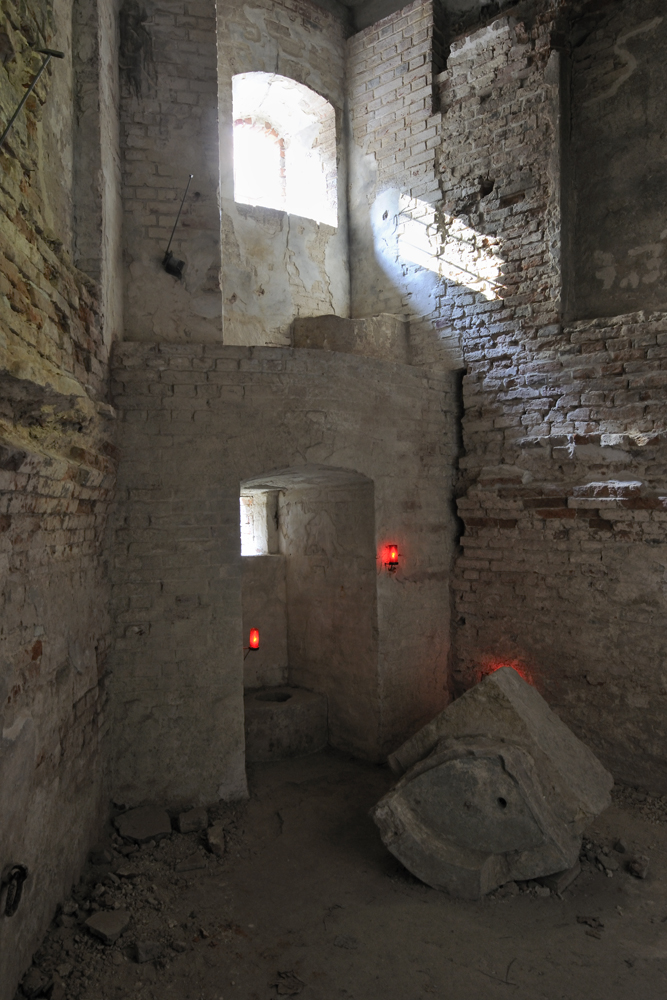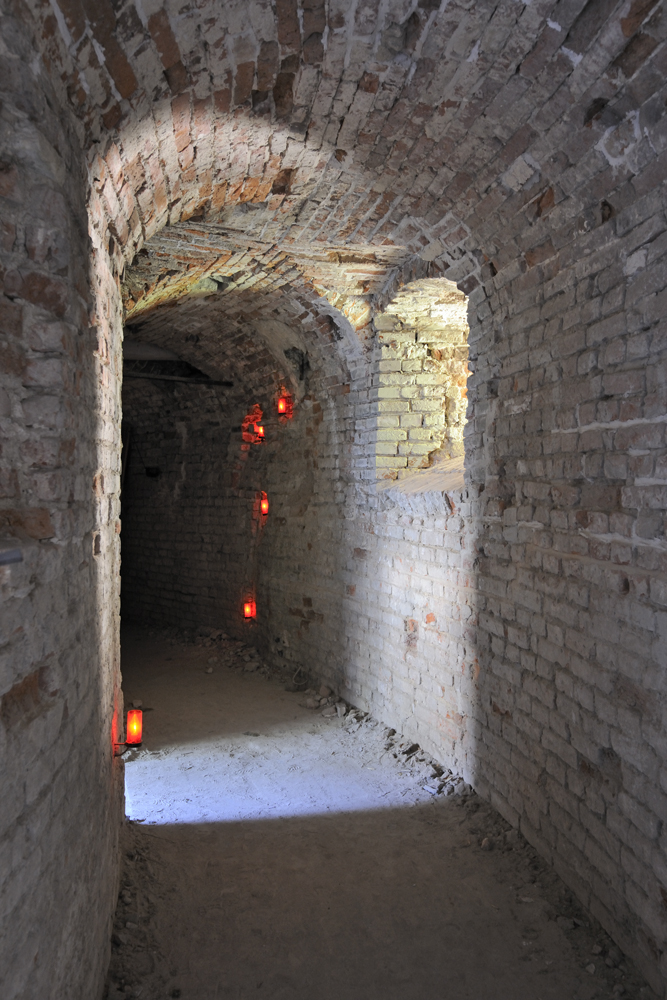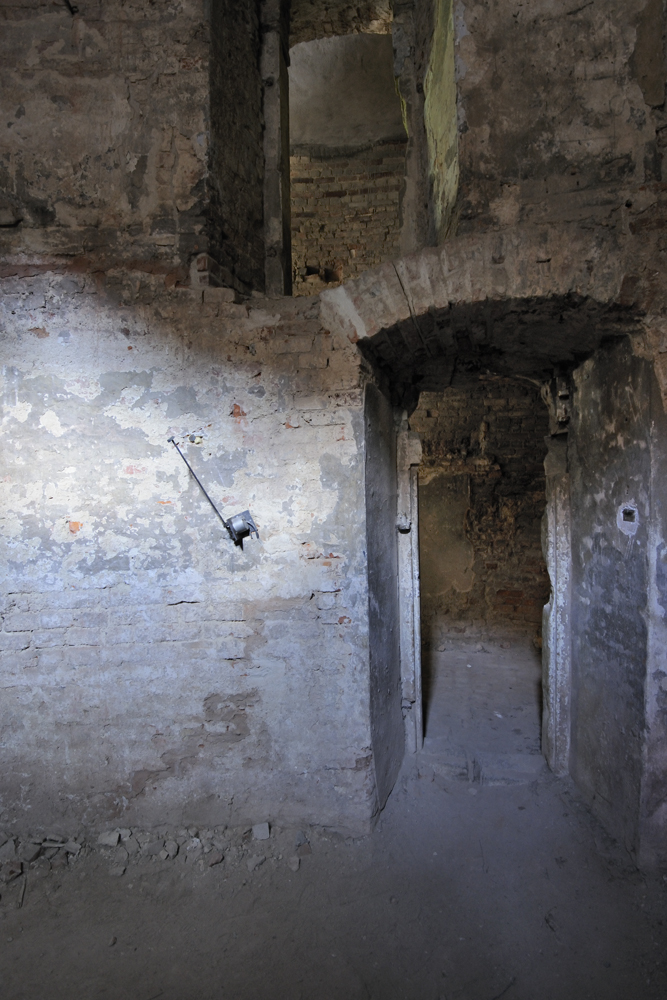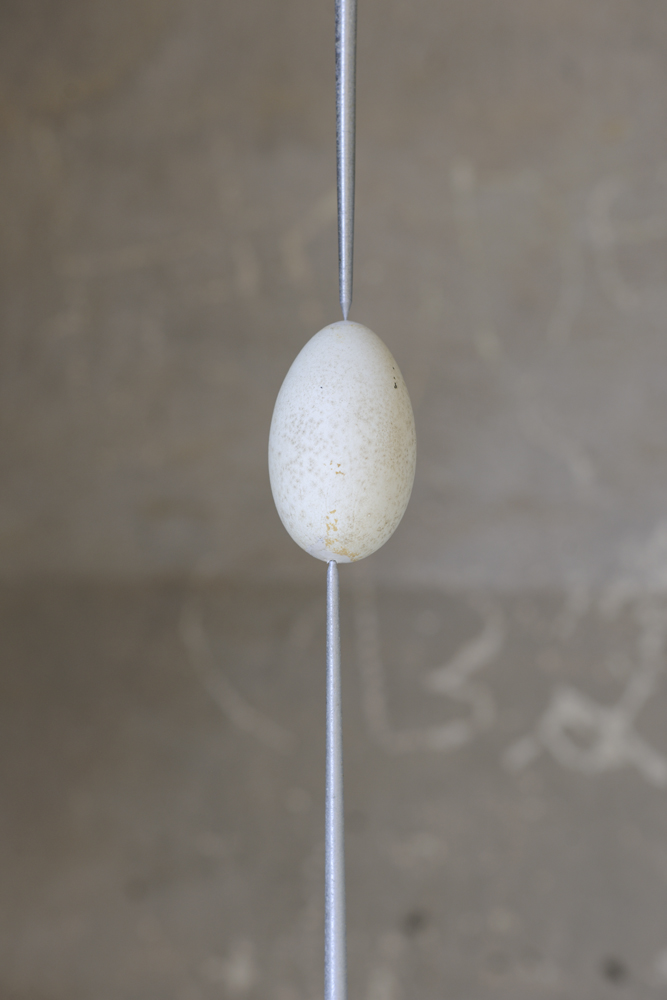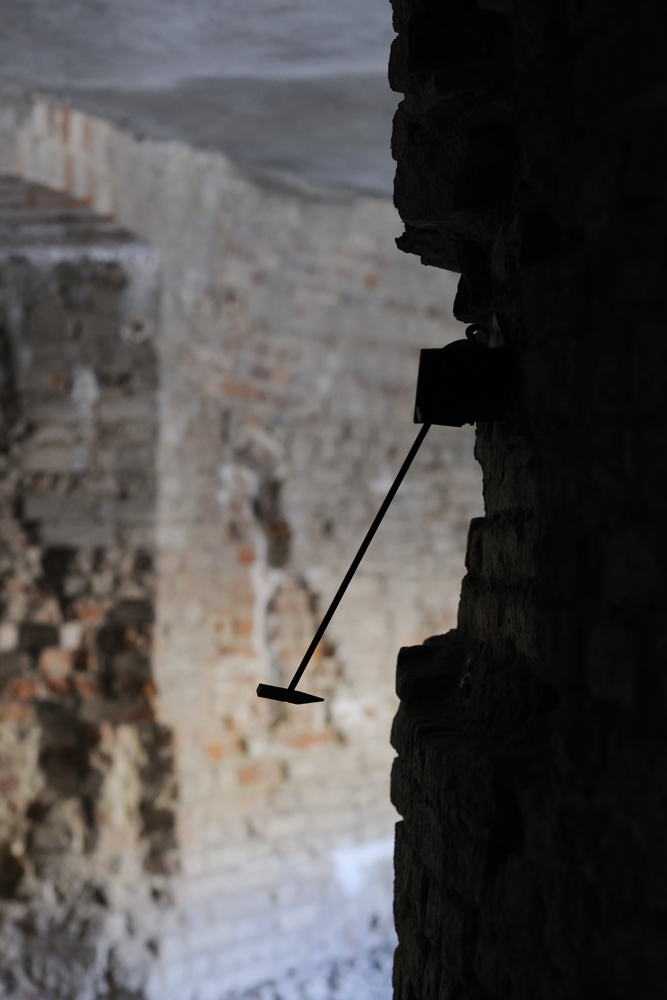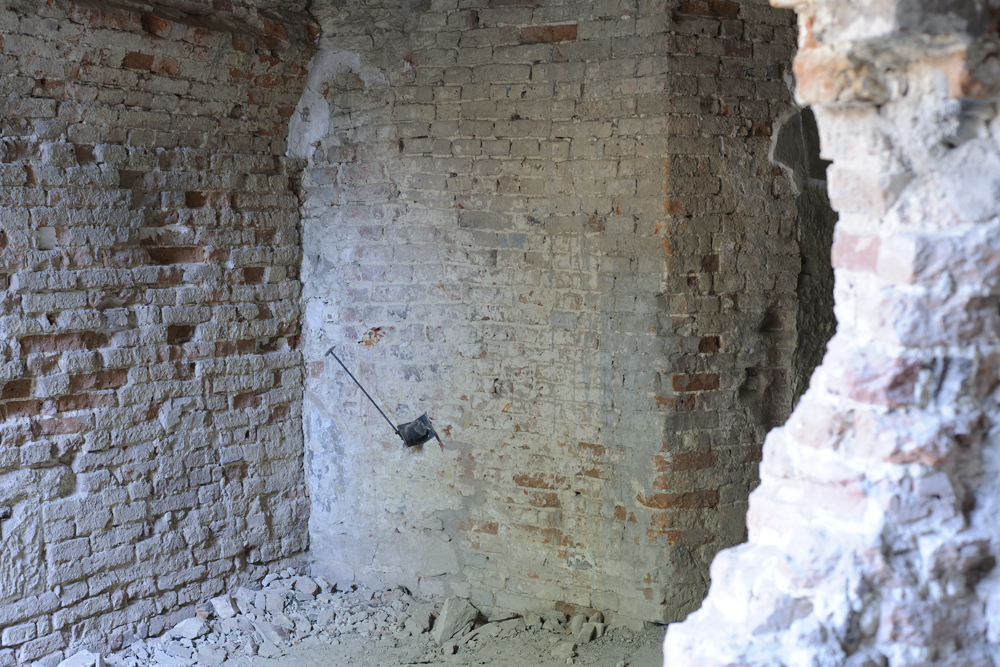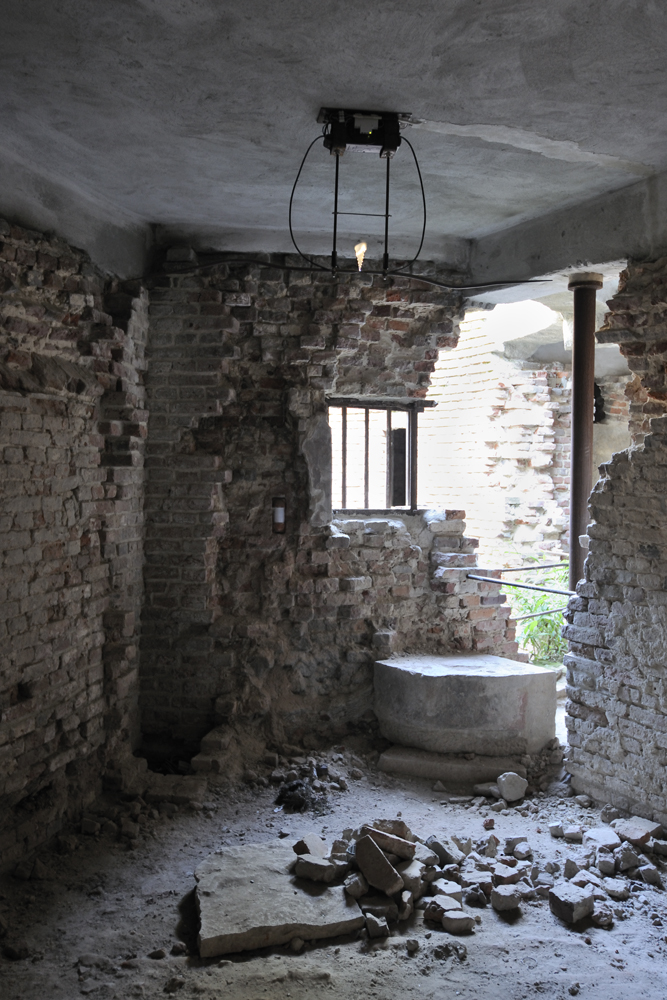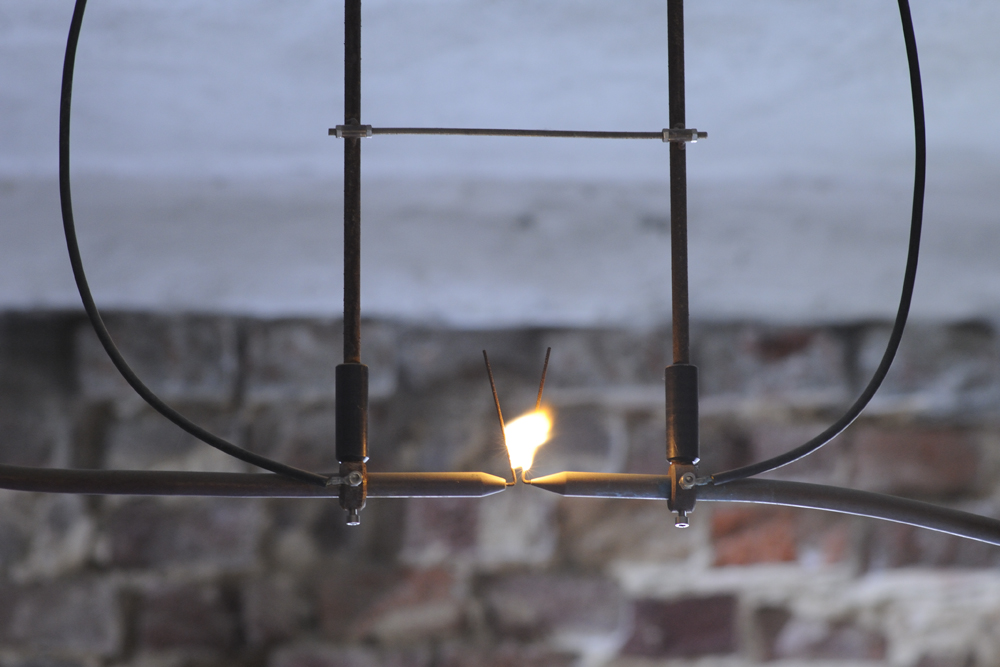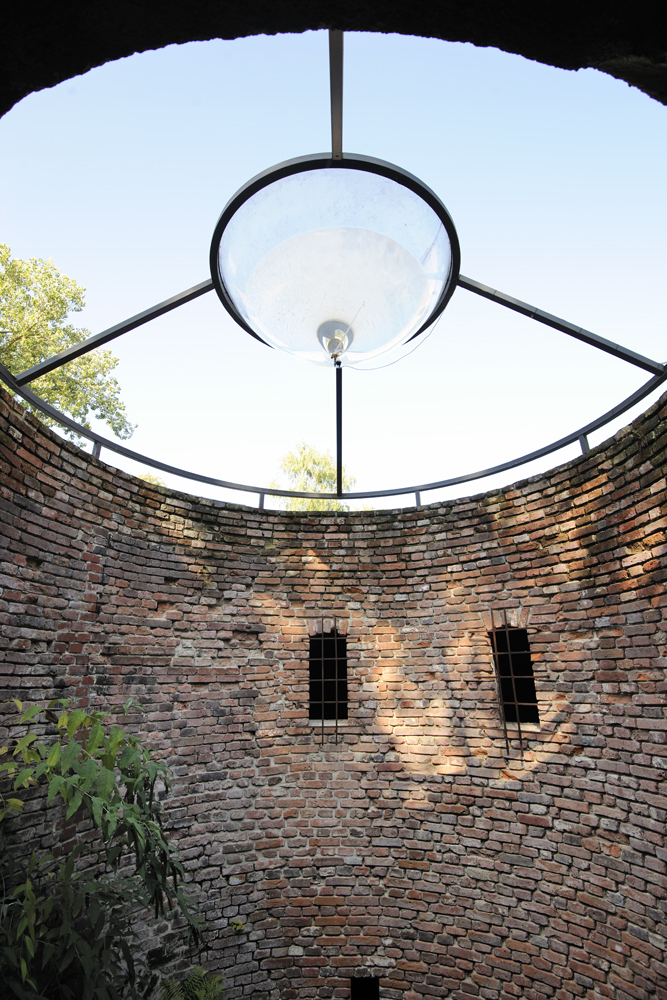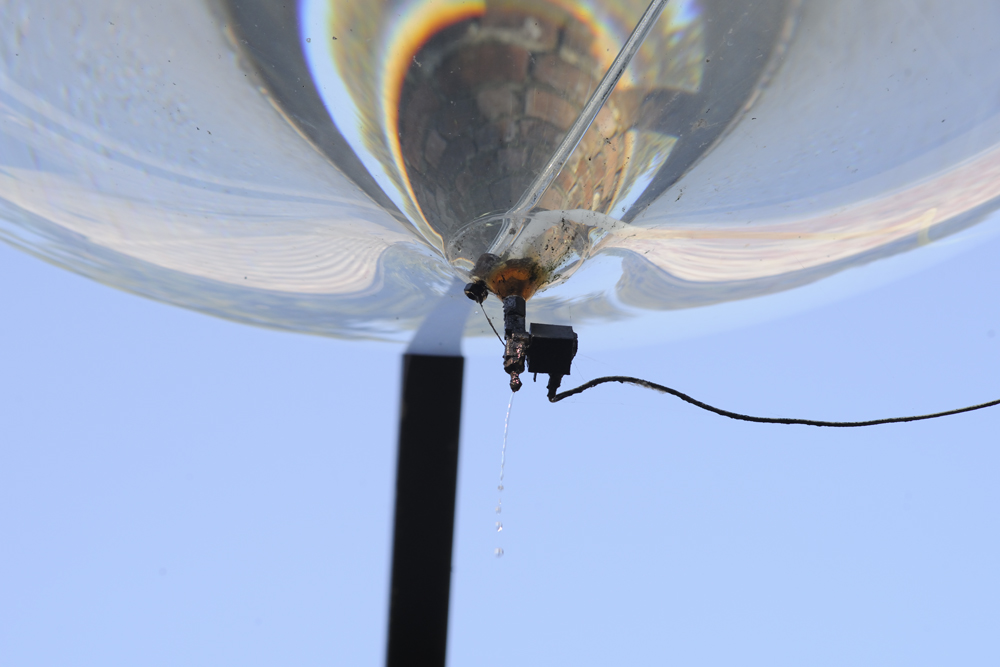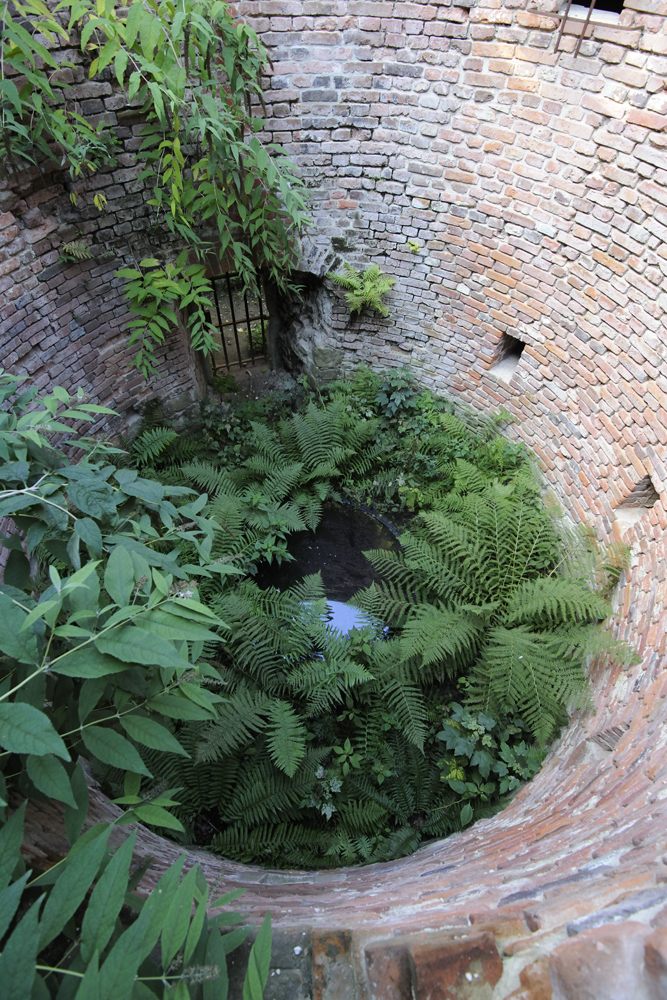 With her 1987 installation at the Zwinger municipal tower, Rebecca Horn drew attention to a building that had been long forgotten, but was actually one of the most historically interesting structures in Munster. The defensive tower was built between 1528-1536, replacing another building as part of the city fortifications. In the 17th century, it served as a horse-driven mill and a powder store. In 1732, the building was reconstructed based on plans by Johann Conrad Schlaun, becoming a prison with the cells surrounding a circular court.
At the end of the 19th century, the prison was shut down. The building had already been given landmark status when the city acquired it again in 1911 and put it to use for emergency housing. It was handed over to the Hitler Youth in 1938 and changed hands once more when the Gestapo moved in during the later years of the war and executed Polish and Russian prisoners in the small courtyard. Towards the end of the war, bombs destroyed the roof and courtyard, and the building was shut down by the city after losing all useful function. However, the interior remained exposed to the elements and plants began to grow inside.
Rebecca horn rediscovered the location and opened it up to the public, creating an atmospherically dense installation that reflects its long and varied history. After entering the damp, dark interior – which is dimly lit by flickering lights – visitors hear knocking sounds in staggered rhythms. This knocking is produced by small steel hammers that are mounted on the walls and ceilings of the cells and corridors. From upstairs, there is a clear view of the overgrown courtyard. A large glass funnel hangs between the trees, dripping water into a metal basin below at twenty-second intervals. This creates a second, opposing rhythm. The scene is supplemented by a pair of snakes in a glass terrarium and a goose egg balanced on two bars.
The entire installation allows for numerous associations that are enhanced by an awareness of the history of the place. Above all, the artist has created an atmosphere that makes the ambiguities of horror and fascination, life and death, art and nature, history and present immediately emotionally tangible. The installation was created for the 1987 Skulptur Projekte and reinstalled with some changes for the following show in 1997 on behalf of the city of Munster.
After the Zwinger's restoration and updates to the artwork, the ruins were turned into a memorial for the victims of violence in 1997. The Zwinger has been open to the public as a branch of the Stadtmuseum Münster since 1998.
Note: It can only be visited with advance registration at the Stadtmuseum Münster or as part of a tour.
Further reading:
Rebecca Horn: Der Zwinger in Münster, Cologne 2003.
Skulptur-Projekte 1987 in Münster, eds. Klaus Bußmann and Kasper König, Cologne 1987, pp. 133–136.
Skulptur-Projekte in Münster 1997, eds. Klaus Bußmann, Kasper König and Florian Matzner, Ostfildern 1997, pp. 218–221.
Barbara Rommé (ed.): Der Zwinger: Bollwerk, Kunstwerk, Mahnmal. Aschendorff, Münster 2007.
Additional information: www.muenster.de/stadt/skulpturen/zr_flash.html
Viewings/tours: www.muenster.de/stadt/museum/zwinger.html
---
Rebecca Horn
1944
geboren in Michelstadt/Odenwald; lebt in Berlin und Paris.
1963
Studium an der Hochschule für bildende Künste, Hamburg.
1971
DAAD-Stipendium an der St. Martin´s School of Art, London.
1972–1981
lebt sie in New York.
1974
Lehrtätigkeit am California Art Institute, University of San Diego.
1975
Deutscher Kritikerpreis für den Film "Berlin – Übungen in neun Stücken: Unter dem Wasser schlafen und Dinge sehen, die sich in weiter Ferne abspielen."
1977
Kunstpreis Glockengasse, Köln.
1979
Kunstpreis der Böttcherstraße, Bremen.
1986
documenta-Preis, Kassel.
1988
Carnegie Prize auf der Carnegie International, Pittsburgh, für The Hydra Forest, Performing Oscar Wilde.
1989
Beginn der Lehrtätigkeit an der Hochschule der Künste, Berlin.
1992
Kaiserring der Stadt Goslar und Medienkunstpreis Karlsruhe.
2004
The Barnett and Annalee Newman Award, New York.
2005
Hans-Molfenter-Preis, Stuttgart.
2006
Piepenbrock Preis für Skulptur, Berlin.
2007
Alexej von Jawlensky-Preis der Landeshauptstadt Wiesbaden.
2009
Alice Salomon Poetik Preis, Berlin.
2010
Hessischer Kulturpreis, Wiesbaden.
2010
Premium Imperiale, Tokyo.
2011
Grande Médaille des Arts Plastiques, Académie d'Architecture de Paris.
Images:
Photos © Carsten Gliese
---
← Zur Startseite
Location
Münster
Münster, Zwinger, Neubrückenstraße
Size
Zwinger diameter: 24.3 m, Plexiglas funnel diameter: 120 cm, steel funnel diameter: 180cm
Material
Plexiglas funnel, steel funnel, 40 steel hammers with electric motors, 40 candles, glas terrarium with two snakes, goose eg, two steel bars.
Object types
Kinetic works, Light installations, Sound installations