Klangbaum / Sound Tree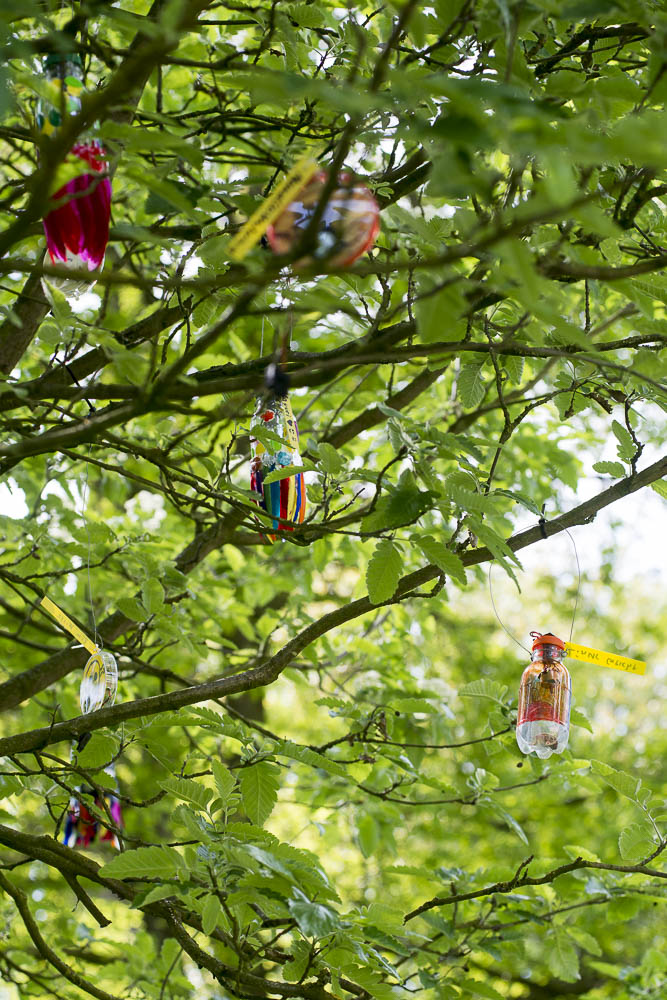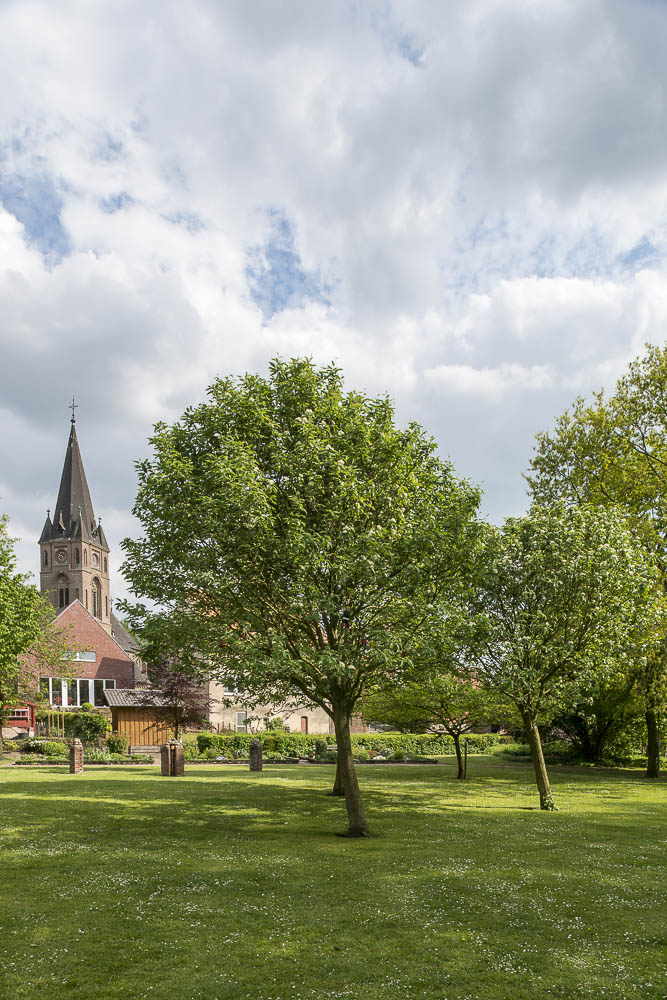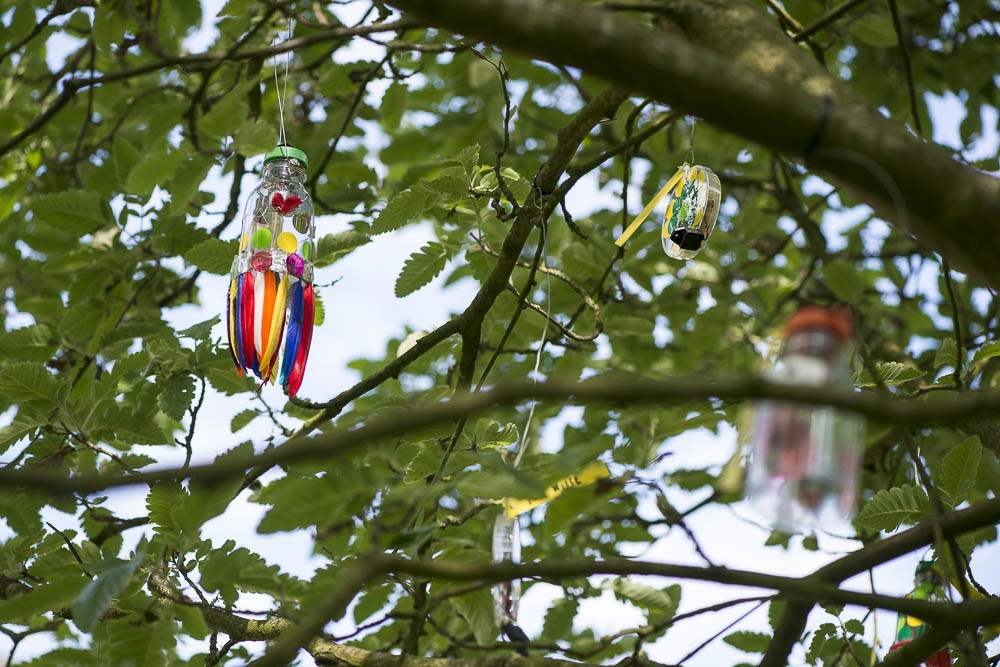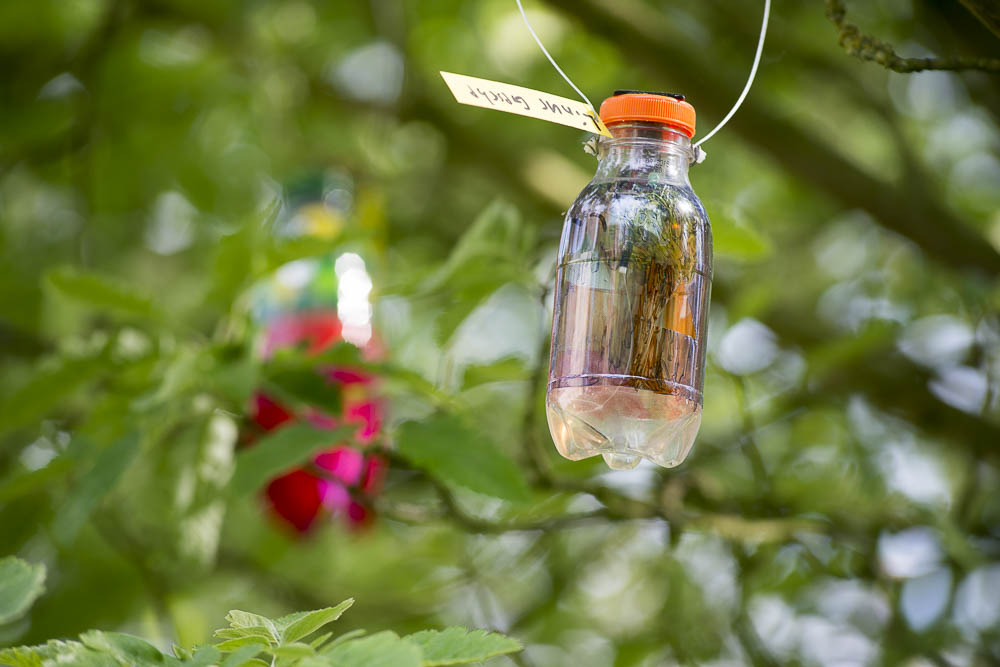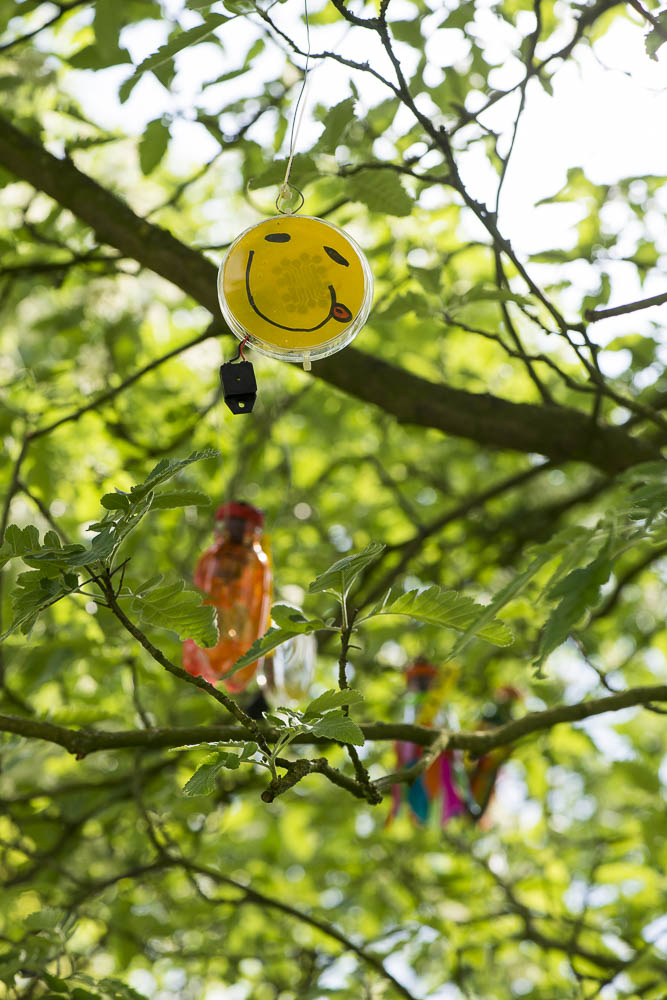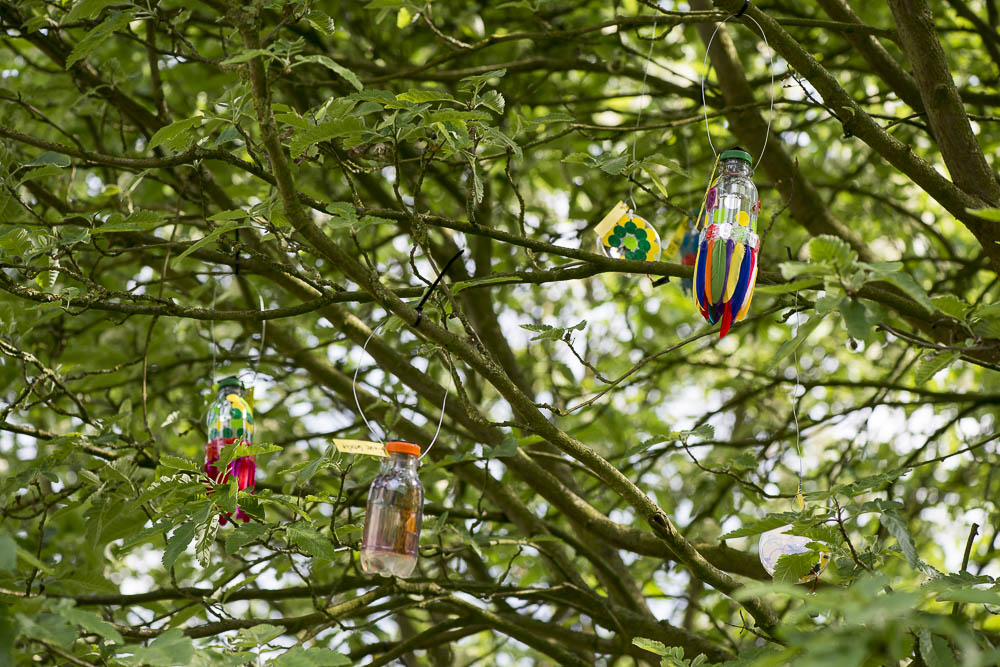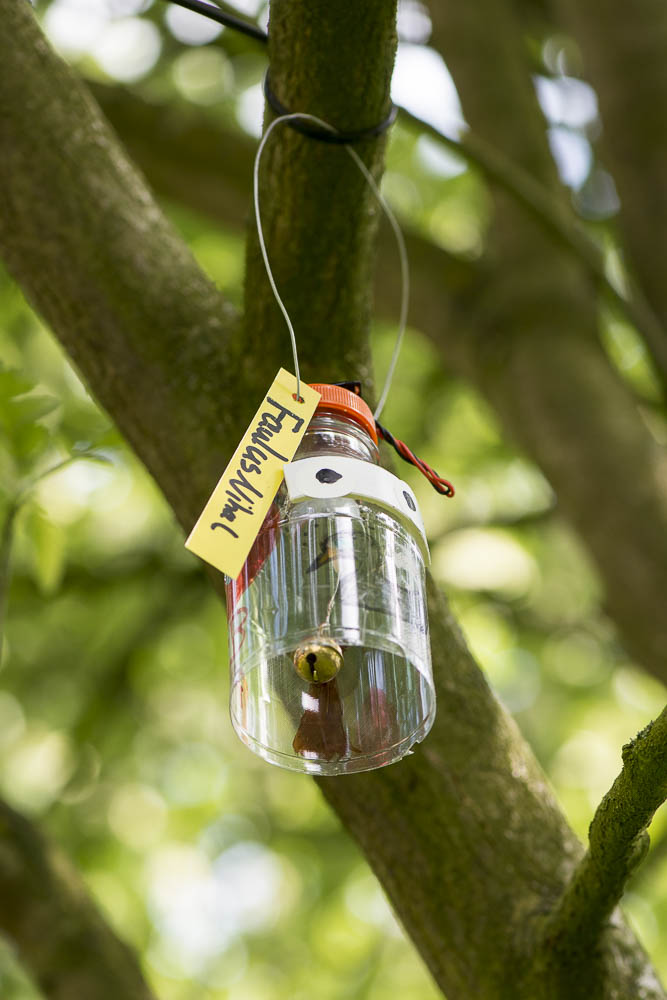 Sound Machines for a Tree
A participatory project over 7 years
Small electronic sound modules are being hung on a tree in the Amtsgarten at the Landesmusikakademie NRW (Burg Nienborg) over a period of seven years. The sound modules are built on site each year in a one-day workshop under the guidance of children and young people and hung as a group activity. The sound modules remain in the tree for one year before being replaced with new models.
The electronic sound modules are simple machines, constructed out of electronic components, speakers, and small motors. Some of the machines produce very soft electronic sounds, reminiscent of the sounds of forests and meadows (insects and birdsong). Using motors, others generate soft percussive sounds (quiet rattling and rustling). The sound machines operate completely autonomously, i.e., they are powered with solar cells; as such, the sounds are dependent on the location-specific lighting conditions.
Reference: www.soundseeing.net
---
Ralf Schreiber
---
← Zur Startseite
Location
Heek
Heek, Landesmusikakademie, Alter Amtsgarten
Size
20-30 sound machines, ca. 30cm x 10cm x 10 cm each
Material
PET bottles, outer packaging, solar cells, motors, speakers, electonics, cables, etc.